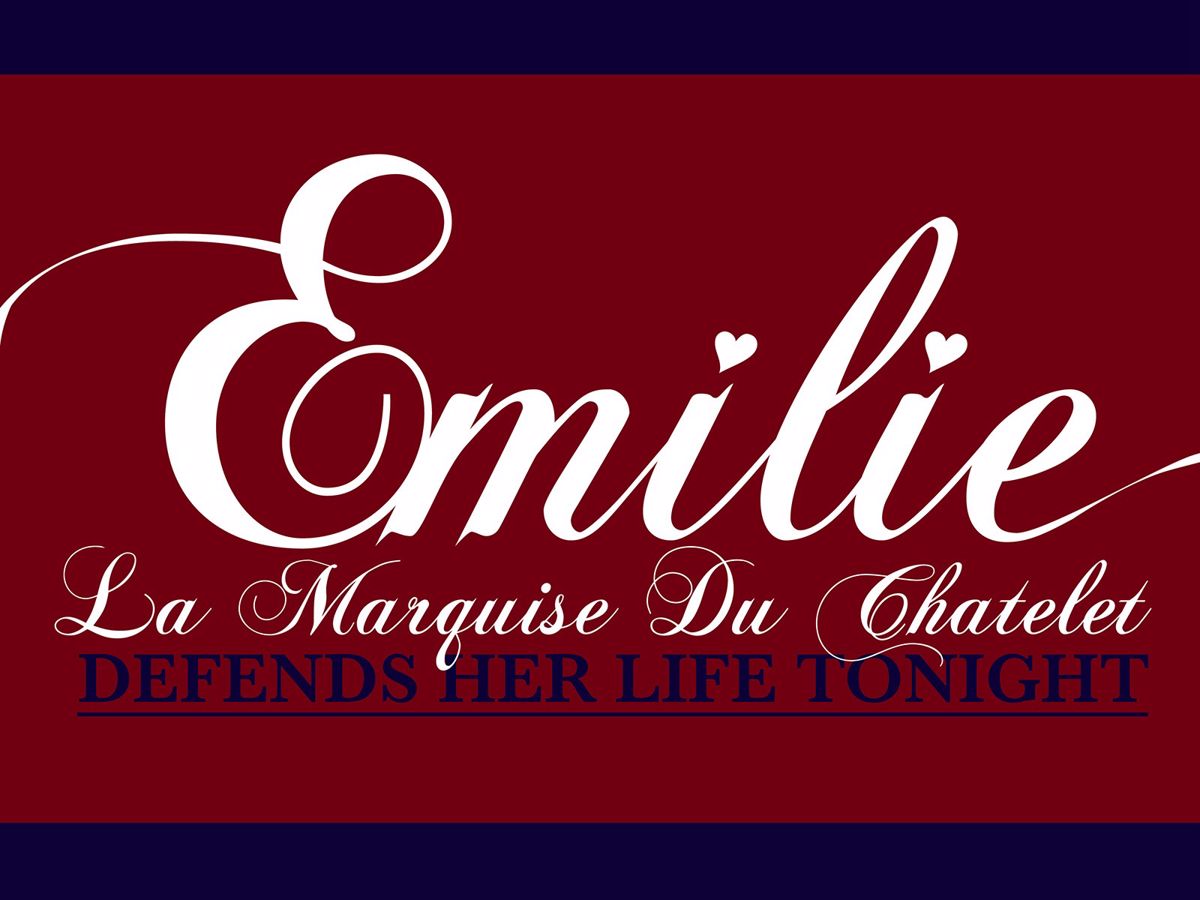 Emilie: La Marquise Du Chatelet Defends Her Life Tonight
Passionate. Brilliant. Defiant. Tonight, eighteenth-century scientific genius, Emilie du Châtelet, is back and determined to answer the question she died with: love or philosophy? Head or heart?
Dates:Aug 11-14
Time(s):7:30pm; Sat matinee 2pm
Venue:Subiaco Arts Centre - Studio
Details
Hosted By:Anatomical Heart Productions
Ticket Price:$30 Adult, $25 Concession
Venue:Subiaco Arts Centre - Studio
Description
Join Emilie in this highly theatrical rediscovery of one of history's most intriguing women as she makes sense of her life and legacy. Lauren Gunderson's play Emilie: La Marquise Du Châtelet Defends Her Life Tonight gives the real Emilie du Châtelet what she never had: an audience and world where women's contribution to knowledge and learning are recognised and celebrated. As her long-time lover, the enigmatic Voltaire, once wrote: "[Emilie] was a great man whose only fault was being a woman". Voltaire had the last word in his day, but Emilie gets the last word tonight. Michelle Ezzy, Director, said: "Emilie resonated with me from my first read.
This emotionally-gripping, funny, insightful and engaging story about an oft-forgotten French female physicist encapsulates my greatest passions: arts, women's stories, and science. I can't wait for Perth audiences to meet this phenomenal woman, and hope that audiences see women in history - and their everyday lives - a little differently."
Location
Venue:Subiaco Arts Centre - Studio
Address: 180 Hamersley Rd,Subiaco,WA,6008
Phone:
Email: [email protected]