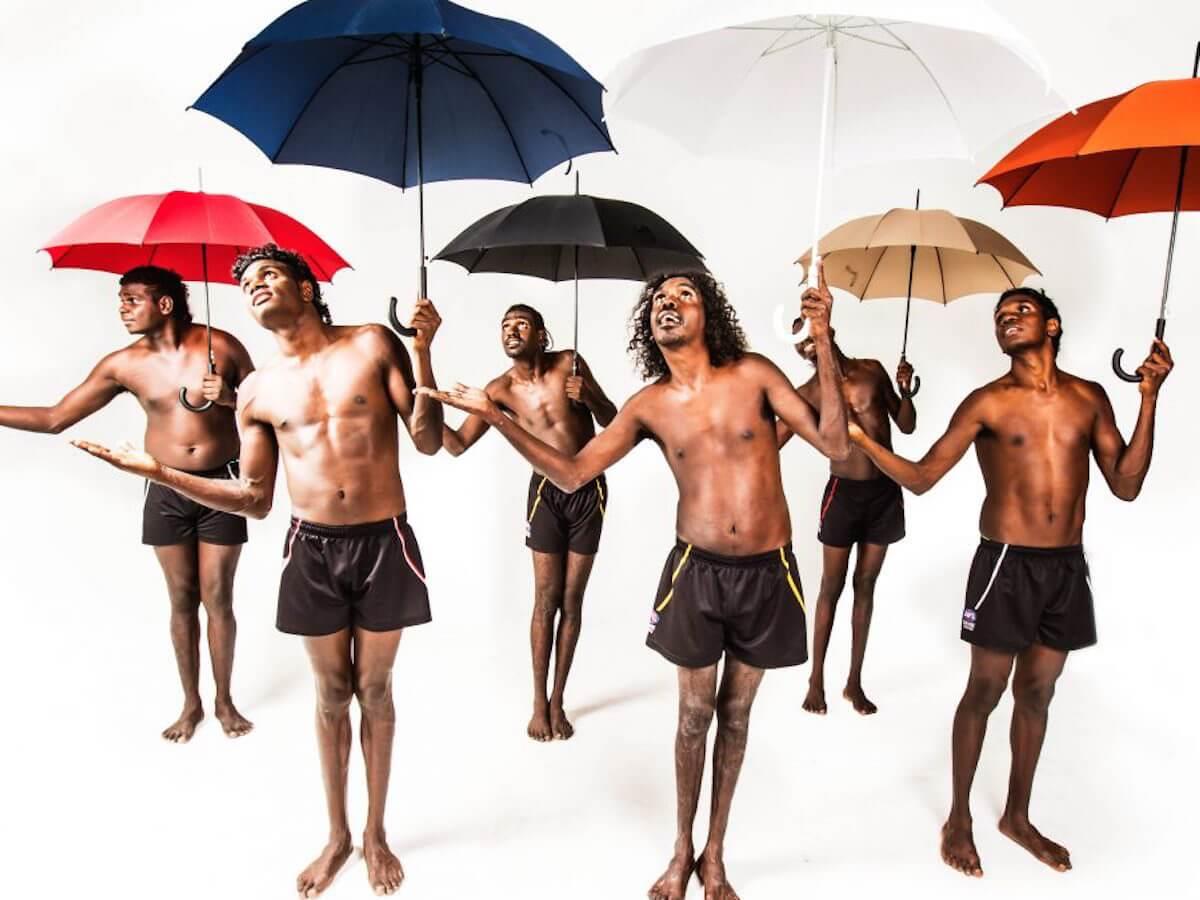 Djuki Mala
INDIGENOUS Australian dance company Djuki Mala is a re-interpretation of pop culture, dance and storytelling, juxtaposing traditional dance with contemporary Yolngu culture.
Dates:Oct 29, 30 & 31
Time(s):7:30pm; 2:00pm Sat matinee
Venue:Regal Theatre
Details
Hosted By:Regal Theatre
Venue Address:474 Hay St
Ticket Price FROM:$30.75
Ticket price TO:$62.95
Venue:Regal Theatre
Description
Four Performancdes 29 -31 October

UNIQUE, INFECTIOUS, HIGH-ENERGY... LIKE A CONFETTI CANNON POINT BLANK TO THE HEART.
Indigenous dance sensations and landmark dance/theatre company that took the world by storm present their internationally acclaimed smash hit production. Unique, infectious, high-energy… like a confetti cannon point blank to the heart. Djuki Mala wow audiences with a spectacular fusion of traditional dance, pop-culture and storytelling that is a marvel of timing, comedy and clowning with a hefty dose of heart and soul!
Djuki Mala performer Baykali Ganambarr says: "Our show tells the genesis of Djuki Mala, in a way that challenges the western anthropological view of First Nations culture. We do this with our humor, our dance, our story and our culture. It's alive, it's living, breathing, ever changing and evolving. Rooted in over 75,000 years of ancestral knowledge. We take our culture out of the museum and place it very firmly in the 21st century – with a bit of circus and bling!"
'… an hour of infectious joy' BroadwayBaby
'No better offering at this year's Fringe' West Australian
'Joy enhancing, inspiring, thrilling, intoxicating' Upside News
'Their sheer joy is as infectious as it is delightful' Advertiser
Winner – Best Dance Adelaide Fringe 2015
Winner – Best Dance and Physical Theatre Perth FRINGE WORLD 2017
Winner – West Australian Arts Editors Award Perth FRINGE WORLD 2017
Winner – UniSA Award for Excellence in Aboriginal Creative Arts Adelaide Fringe 2018
NIMA Special Recognition Award 2019
Location