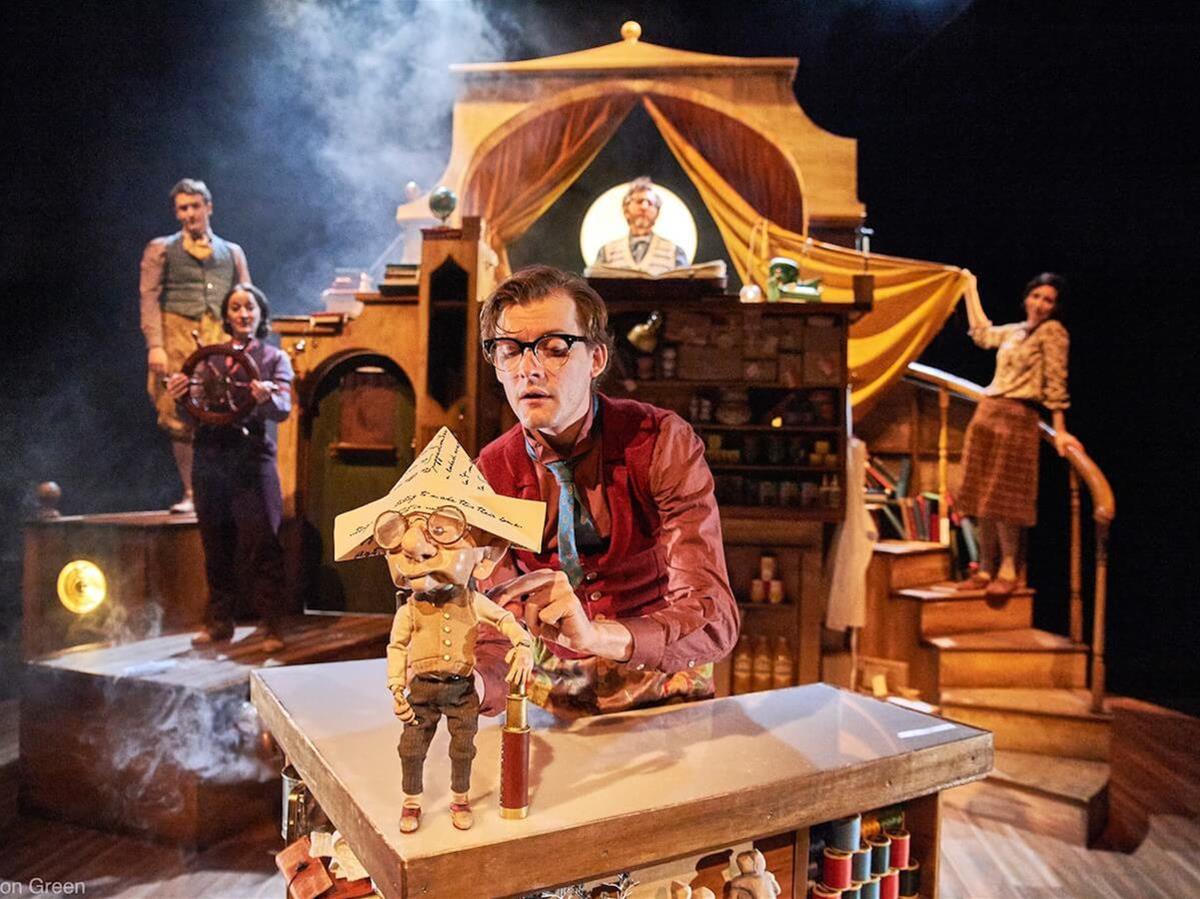 Barking Gecko Theatre Company
Barking Gecko Theatre Company is Western Australia's leading professional theatre company for young people and their families
Details
Description
Barking Gecko Theatre Company is Western Australia's leading professional theatre company for young people and their families. Since 1991, Barking Gecko has earned an international reputation for excellence and innovation, and has delighted audiences throughout Australia, Canada, Korea, Mexico, Singapore and USA.

Barking Gecko creates live performances for audiences aged 5 plus. Barking Gecko Theatre Company is committed to building an internationally recognised, vigorous, bold and contemporary theatre company for young people. We create theatre that engages with young people's worldview and the electrifying energy of their era; theatre that connects to their vulnerabilities, loves, hates and dreams for the future.

Barking Gecko works in an open culture of exploration aiming to redefine what theatre for young people can be. Our ambition is to create work that is extraordinary, exhilarating and relevant - theatrical experiences for both young and old that build a tolerance and engagement between generations and infuse the audiences with a yearning and appreciation for performing arts.

Barking Gecko will be experimenting with new ways to respond, engage and challenge our young audiences. We tell stories that are influenced by our base in Western Australia, but contain universal themes that resonate on a global level and place everyone sharing the theatre space on equal ground regardless of race, gender or age. We choose stories that celebrate the depth of the human experience and don't shy away from the bigger issues. We seek to test the elasticity of our artistic practice and explore new ways of story-telling by working with the best creative teams from a wide range of performing arts disciplines: text, dance, multi-media, live music, design, lighting and sound.
Events
Gecko Ensembles Subiaco – weekly drama classes with Barking Gecko Theatre
Gecko Ensembles Nedlands – weekly drama classes with Barking Gecko Theatre
Gecko Ensembles Midland – weekly drama classes with Barking Gecko Theatre
Gecko Ensembles Margaret River – weekly drama classes with Barking Gecko Theatre
Gecko Ensembles Kwinana – weekly drama classes with Barking Gecko Theatre
Gecko Ensembles Kununurra – weekly drama classes with Barking Gecko Theatre
Gecko Ensembles Bunbury – weekly drama classes with Barking Gecko Theatre
Gecko Ensembles Broome – weekly drama classes with Barking Gecko Theatre
Location