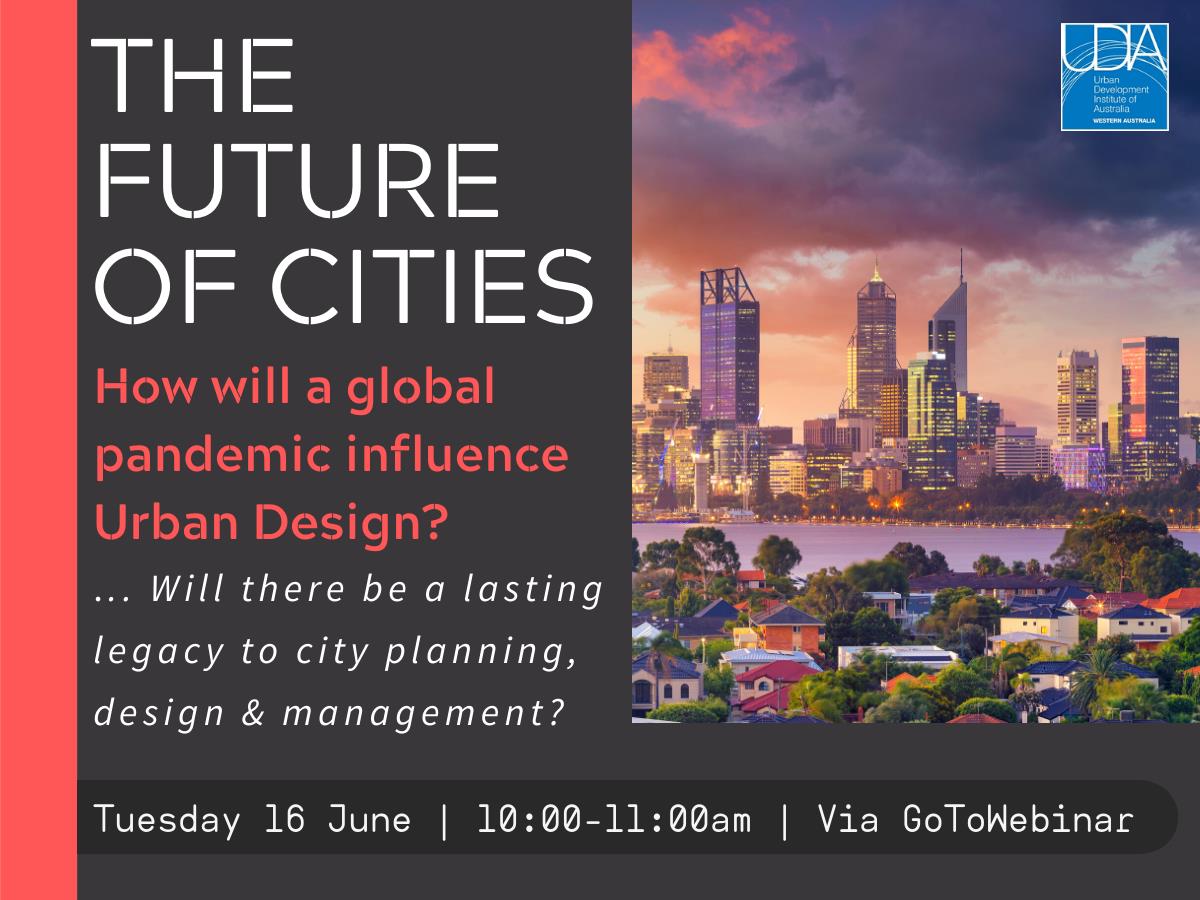 UDIA WA: The Future of Cities- How will a global pandemic influence Urban Design?
Will there be a lasting legacy to city planning, design and management?
Dates:June 16
Time(s):10:00am - 11:00am
Venue:GoToWebinar
Details
Description
Ambiguity and change have become the new norm and "what next" and "when" are the questions echoing around empty shopping centres and main streets whilst we shelter an invisible storm.
Join Stephen Yarwood (City Planner, Australian urban futurist and the former Lord Mayor of the City of Adelaide) as he explores the implications of a global pandemic and the opportunities it offers for us to rethink our urban spaces. Sharing scenarios, strategies & actions, Stephen will offer insights on this time of change, and answer the curious question…. will COVID-19 leave a lasting legacy, and change the way we live in and design our cities?
The presentation will run for approximately 45mins, with 15mins allocated for Q&A. Once registered you will receive a confirmation email containing a unique link to join the webinar. This link cannot be shared as it is unique for each attendee.
This is a live webinar (held in AWST). The recorded version will only be made available to registered attendees with extenuating circumstances, subject to UDIA WA's discretion.
Related
UDIA WA 2 Day Built Form Development PD Course; September
Location