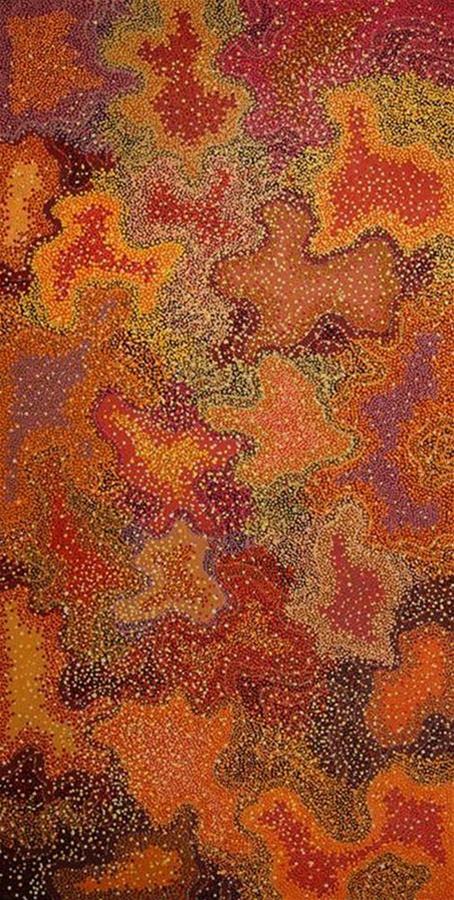 Desert Women: Cultural Expression
An interpretation of environment by artists from Ninuku Arts in the Anangu Pitjantjatjara Yankunytjatjara lands on the triborder states of WA/NT/SA and the Warlukurlangu artists in the western desert
Dates:Mar 9 - 24
Time(s):10-4pm Wed to Sun
Venue:Earlywork
Details
Hosted By:Artitja Fine Art
Venue Address:9/330 South Terrace, South Fremantle
Venue:Earlywork
Audience:Adults,Wheelchair Access
Description
An interpretation of environment by artists from Ninuku Arts in the Anangu Pitjantjatjara Yankunytjatjara lands on the triborder states of WA/NT/SA and the Warlukurlangu artists in the western desert.
The two art centres in the exhibition will each have their own space in the gallery. DESERT WOMEN Cultural Expression brings paintings from Ninuku artists, situated close to the WA/SA/NT border; and Warlukurlangu at Yuendumu in the Northern Territory.
Of special note are paintings about the powerful Star or Seven Sisters Dreaming imagery of the sometimes fiery night sky by Warlukurlangu artist Athena Nangala Granites and the
peaceful Tjulpu an exquisite painting of bird varieties sitting on a ledge, with a cloudy sky in the background by Ninuku's young artist Kushia Young.
Location