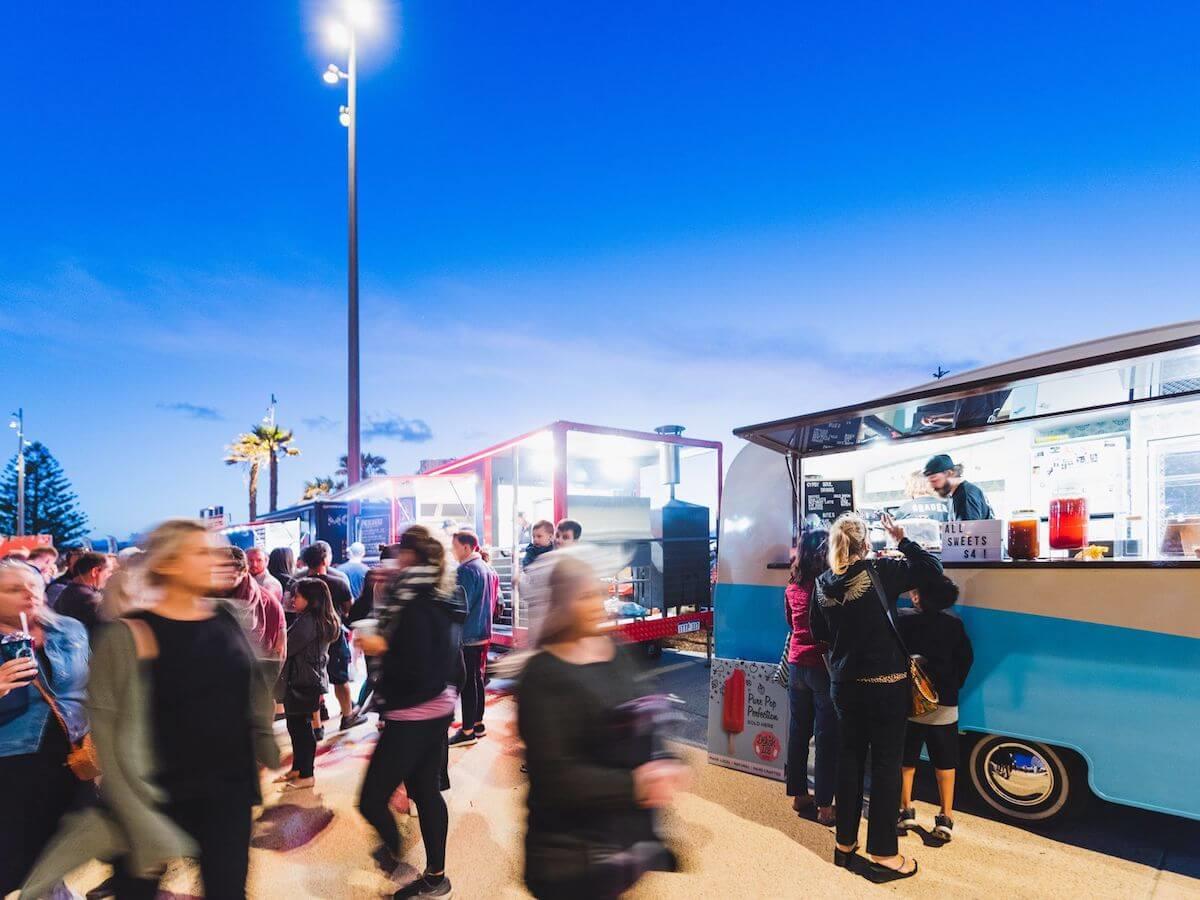 Scarborough Sunset Markets - Summer Series (CANCELLED)
Now in its third season, The Scarborough Beach Association (SBA) and KINN & Co are delighted to announce the return of the ever popular Scarborough Sunset Markets.
Dates:Every Thursday, Oct 31 - Apr 30
Time(s):5-9pm
Venue:Scarborough Beach
Details
Venue Address:Scarborough Beach
Ticket Price:Free
Venue:Scarborough Beach
Description
Kicking off Thursday October 31 and spanning from the purpose built Scarborough Square down to the crisp white sands of the Amphitheatre, each week the beachfront will once again ignite into a celebration of all that makes this location truly special - mesmerising sunsets, crystal blue ocean, crisp white sands, a foodies' oasis, thirst quenching bevies, live music, creative artists and curated pop up stores- while encouraging locals, families and visitors to continue rediscovering Scarborough.
Last year's season saw record crowds of locals and visitors descend on Scarborough each week to spend summer nights on Scarborough Beach with their toes in the sand as they wander through a global market of culinary delights and sensory surprises.
This year promises to be filled with even more mouthwatering food, stunning retail, chilled tunes, arts and engaging entertainment, while we also launch a WAR ON WASTE!
Our WAR ON WASTE aims to;
• reduce waste at the markets;
• introduce reusable containers;
• recycle organic & compostable waste; and
• minimise disposal into landfill

The main sources of waste at the markets are food and plastic plates, cutlery and bottles. Therefore, to ensure we deliver on our vision for a greener market the below strategies are being introduced;
• Patron's encouraged to BYO plates, cutlery, cups
• Market Eat Kits – we are selling reusable eating kits for patrons including plates and utensils.
• Waste Stations around the markets, at which visitors place waste on a table and our War on Waste Warriors sort through it and dispose of it in the correct bin – reducing contamination and incorrect bin usage.
Location
Venue:Scarborough Beach
Address: Scarborough Beach,Scarborough,WA,6019
Phone:
Email: [email protected]