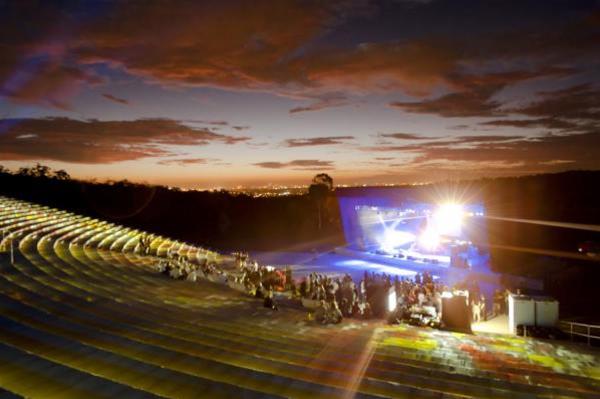 Red Hill Auditorium is a world class, multi-purpose outdoor concert venue
Details
Description
Red Hill Auditorium is a world class, multi-purpose outdoor concert venue.
Red Hill Auditorium has been designed as a fully tiered circular auditorium offering fantastic sight lines to the stage for all patrons.
However, getting an uninterrupted view of your favourite artist performing is not all you'll see.
Beyond the stage view stretches a panoramic vista of the cityscape.
Once the sun goes down and city lights come to life, the picture is completed perfectly with a truly breathtaking backdrop.
Red Hill Auditorium is easily accessible from across the Perth regions with our Event Shuttle Service.
Shuttles leave from heaps of iconic local pub locations around Perth covering the entire metropolital area - for more information just click on Shuttles.
Red Hill Auditorium is a hub of everything creative including music, festivals, theatre, film and comedy.
Our team is working hard to bring you creative seasonal programmes in the most exceptional environment.
Location