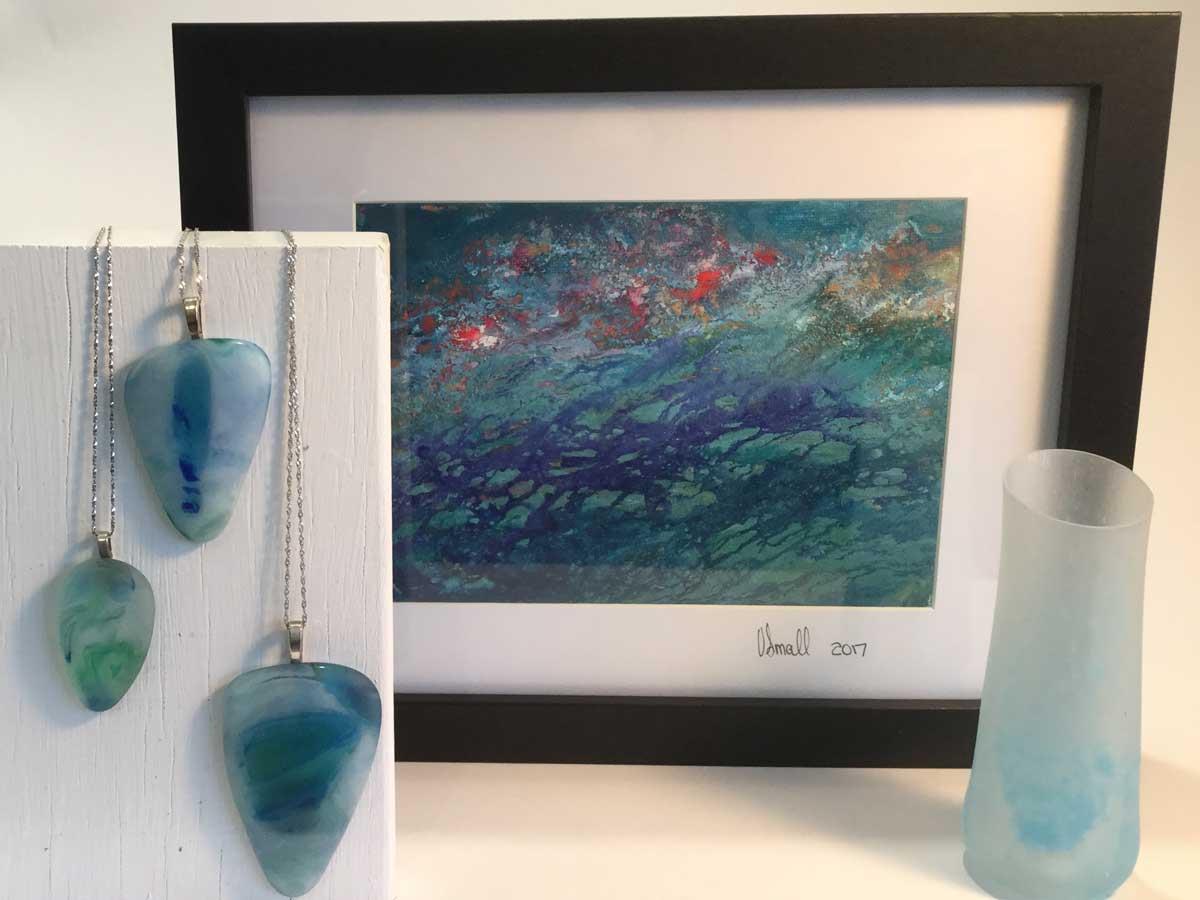 Vicky Small
Vicky Small has lived in the south west for nearly 10 years and works from her home studio.
Open Days/times:Open from 25 Sep - 9 Oct BY APPOINTMENT ONLY
Galleries:Glass,Painting,Textiles,Artist Studio
Details
Galleries:Glass,Painting,Textiles,Artist Studio
Open Days:Monday,Tuesday,Wednesday,Thursday,Friday,Saturday,Sunday,By Appointment Only
Description
She holds a Bachelor of Arts in Fine Art and Visual Culture and primarily works in warm glass. She is particularly drawn to the Pate-de-Verre process that uses glass that has been crushed into powder and fritt and applied to plaster molds cast from hand modelled. Her sculptural and functional works reflect her passion for the light, colours, patterns and shapes of the coastal landscape.
The sculptural form of found objects tossed from the ocean provides additional inspiration. Vicky also paints and creates textile works using Indigo and Shibori techniques.
The environment of the south west and the effects of climate change continues to inspire Vicky's glass creations, carving into plaster and working with glass powder, fritt and a kiln to create solid objects. Works are both sculptural, functional and wall hung. Vicky also works with clay, textiles, paints and draws. Working from her home based studio she holds a Bachelor of Fine Art and Visual Culture.
Related
Location
Address: 14 Pimelea Parade,Quindalup,WA,6281
Phone: 0408 976 911
Email: [email protected]