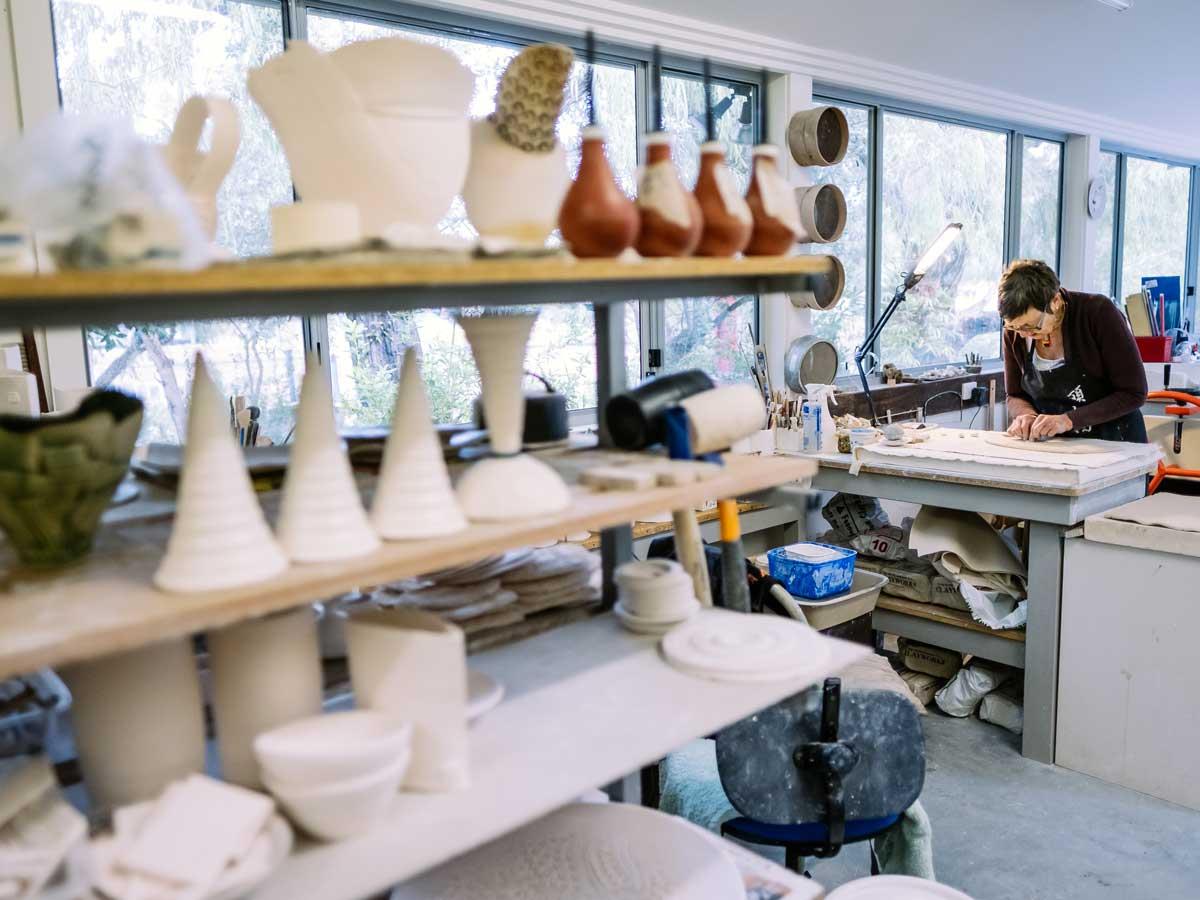 Alison Brown
Alison works primarily in porcelain, and gains a lot of inspiration from collected fragments and objects gathered from the coastal environment.
Open Days/times:BY APPOINTMENT ONLY
Galleries:Ceramics,Artist Studio
Details
Galleries:Ceramics,Artist Studio
Open Days:By Appointment Only
Description
She often draws and photographs this material, mainly in close focus and this becomes a reference for future works. Tall cylindrical vessels, jugs, teapots and sculptural compositions form the basis of her work.
Her work is collected nationally and internationally, and features in national and international publications.
Related
Location
Address: 274 Geographe Bay Rd,Quindalup,WA,6281
Phone: 0428 151 112
Email: [email protected]