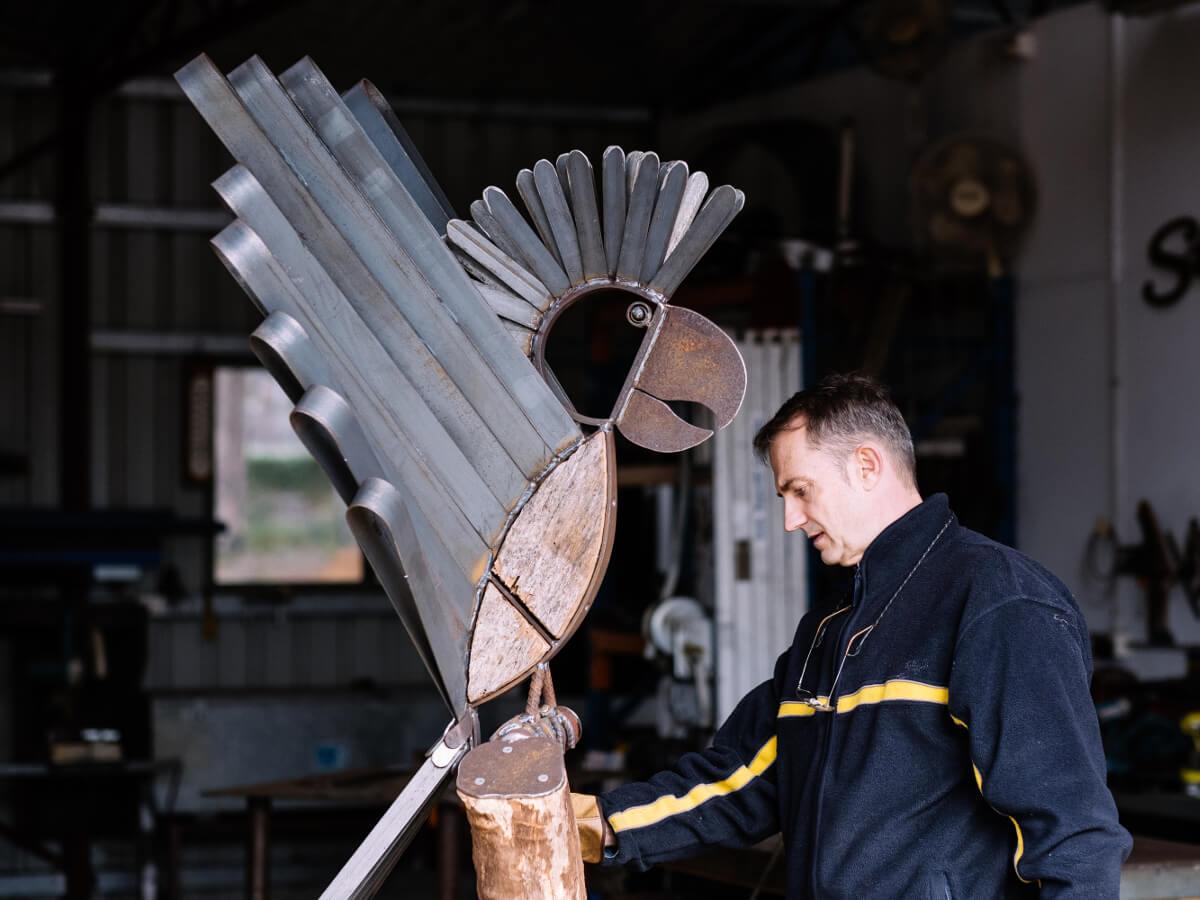 Voytek creates all of his work by hand, one piece at a time. Quality, durability and artistic finishes are integral to each piece.
Open Days/times:Open 11 - 26 Sep 2021 from 10AM - 4PM
Represented Artists:Voytek Kozlowski
Galleries:Mixed Media,Upcyclng,Sculpture,Metal Work
Details
Wheelchair Access:Yes
Galleries:Mixed Media,Upcyclng,Sculpture,Metal Work
Facilities:Wheelchair Access
Open Days:Monday,Tuesday,Wednesday,Thursday,Friday,Saturday,Sunday
Description
Voytek's passion for working with metal comes from his experience in mechanics and welding. He continues to explore and expand his use of different metals to produce interesting new forms and finishes. Ceramics, glass, wood and stone are also incorporated. His metal artworks are inspired by his love for nature.
He is happy to discuss ideas with clients who seek special or unique designs.
The gallery is surrounded by a vineyard and natural bush and provides a stunning view of Geographe Bay, the ideal setting to be creative.
Related
John Streater Fine Furniture
Location