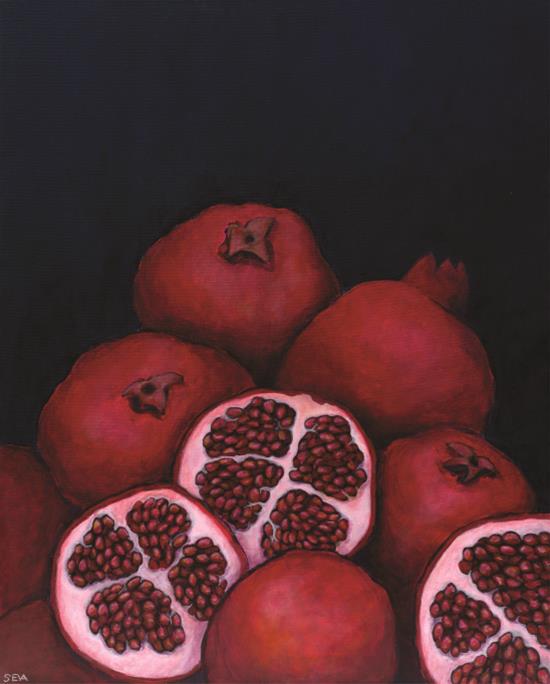 Sue Eva
My focus as a painter is primarily the representation of either personal objects or ones that evoke a strong connection for me through shape, colour or form.
Open Days/times:Open 11 - 26 Sep 2021 (Times vary so please check booking details)
Represented Artists:Sue Eva
Galleries:Drawing,Painting
Details
Galleries:Drawing,Painting
Open Days:By Appointment Only,Monday,Tuesday,Wednesday,Thursday,Friday,Saturday,Sunday
Description
Sue's still life paintings hold history, emotions and parts of our lives within them. Her work has a considered form and colour with a strong sense of the objects within the frame of the canvas, creating a monumental intimacy and a shared connection with the viewer, allowing moments of quiet contemplation and reflection. Each selected object is perfectly tuned with great attention to detail, subtle nuances and pattern.
Sue works, predominantly with acrylics onto canvas and linen, from her cosy studio in her old wooden farmhouse.
Ceramics and old china are common elements in Sue's work representing past and present. Visit Sue in her cosy studio in her old wooden farmhouse!
Related
John Streater Fine Furniture
Location
Address: 27 Parkfield Close,,Quedjinup,WA,6281
Phone: 0412 712 842
Email: [email protected]