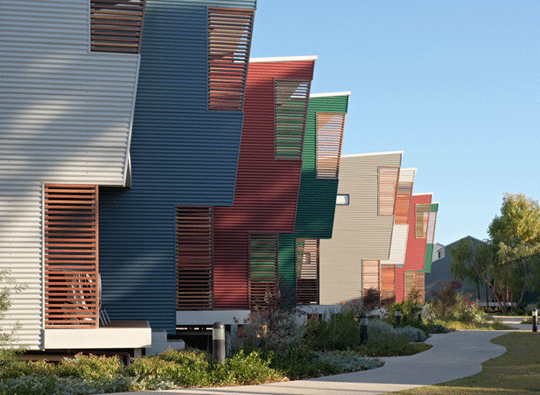 Footprints at Preston Beach
Footprints is the only resort in WA that has Beach Shacks/Townhouses Sleeps up to 6pax, Tennis court, Heated pool, Games room and private BBQ'S on each decking 5 min walk to the Beach. Fishing and four wheel driving. Family friendly Footprints has it all.
Details
Capacity:6 bed
Type:Vacation Rental
Facilities:Conference Facilities,Functions,Pool,Restaurant,Tennis Courts
Description
Footprints at Preston Beach marks the return of the simple beach shack, simple yet stylish, architecturally designed beach shacks and townhouses that are all fully furnished and self contained. Located 20 minutes drive south of Mandurah and 70 minutes south of Perth.
At Footprints Preston Beach Resort it is only be a short stroll to the white sands and clear blue waters of Preston Beach. For the Nature lovers, just to the east of Footprints Preston Beach Resort is Lake Preston and Yalgorup National Park.
Relax…
The Beach Shack designs evoke casual living and spaciousness inside and out. Two storey voids above the beach shack living areas and wide openings to shady timber decks and lush landscaped gardens enhance this feeling. The Footprints Preston Beach resort has been beautifully designed to create a number of beach shack 'communities' through the resort with wide-open spaces for kids to play and families to meet.
The beach shacks come in 2 bedroom, 1 bathroom or 2 bedroom, 2 bathroom versions and the Townhouses are a two bedroom, two bathroom configuration on two levels. The spacious garden areas separating the outdoor areas give a sense of space and room to play. Preston beach will be the big attraction, but the heated resort pool will be next on the list. You won't keep the kids out.
A complete furniture package is provided, along with fully appointed bathrooms, kitchens and laundry.
* 2 Bedroom Townhouse * 2 Bedroom Beach Shack * 2 Bedroom 1 Bathroom Beach Shack
All townhouses have a balcony off the upstairs master bedroom and two entertainment decks on the ground floor. The footprints townhouses also have two ensuites.
Treat yourself…
The Resort has a fresh modern restaurant with casual indoor and alfresco dining areas. The resort reception includes a games area and of the resort's heated swimming pools. There is also a tennis court, children's playground, and additional parking for boats and bicycles.
The Footprints resort at Preston Beach has many beautiful mature native trees providing shade and a superb relaxed holiday setting. Work up a thirst, an appetite or both on Footprints' full sized tennis court. Stroll down, stake out your own private spot on the soft white sand, and enjoy safe swimming for all ages in the crystal clear waters. Fishing, Golfing and more…
Take your off road vehicle right onto Preston Beach, where there's a designated area set aside for 4WD enthusiasts. Don't forget to bring your fishing tackle or for the serious golfer, come down and try out the 9 Hole Preston Beach Golf Club. Preston Beach Golf club was the first Golf course in Australia to have fully synthetic greens.
Preston Beach is an all-year-round fishing paradise, so what you catch today can be to-nights Ocean Du-jour on your private balcony barbeque. Footprints Preston Beach Resort adjoins the Yalgorup National Park wich consists of around 12,000 hectares of pristine natural bushland. With two marked walk trails you'll have plenty of opportunities to come face-to-face with the park's abundant fauna and flora. The abundance of Western Grey Kangaroos will delight nature lovers. All this and more is what makes Footprints by far one of the best places to stay in Preston Beach.
Location
Address: 56 Mitchell Road,Preston Beach,WA,6215
Phone: (08) 9739 1111
Email: [email protected]