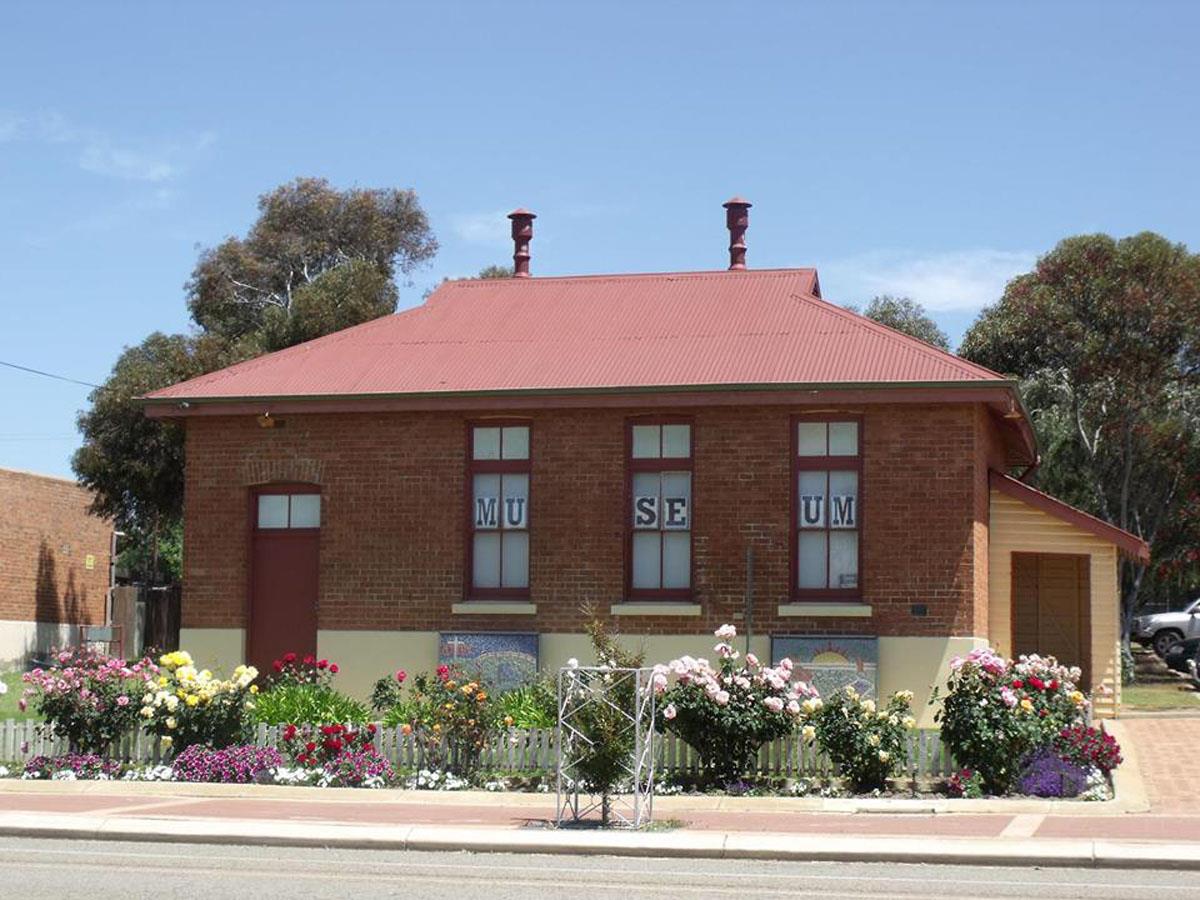 Pingelly Museum
The Pingelly Museum Group came together in March 2011 to document and preserve our local history and to get the local Museum, the Old Courthouse building on Parade Street, Pingelly to open to the pub
Details
Museums:Local History
Open Days:Tuesday,Wednesday,Thursday,Friday
Description
The Pingelly Museum Group came together in March 2011 to document and preserve our local history and to get the local Museum, the Old Courthouse building on Parade Street, Pingelly to open to the public. Consisting of volunteers, each person in the group has an individual interest in a particular area of history. We also all possess a wicked sense of humour, so laugh while we work. Pingelly Museum has approximately 2000 items in the collection at the present time. Along the way, we have added to our collection, with local residents and groups donating items to the museum.
Opening Hours.
10.00 am - 12.00 noon
Tuesdays and Saturdays.
Admission Fee Applicable.
Website: http://pingellymuseum.weebly.com/
Location
Address: Memorial Park Pingelly,Pingelly,WA,6308
Phone: 9887 1066
Email: [email protected]