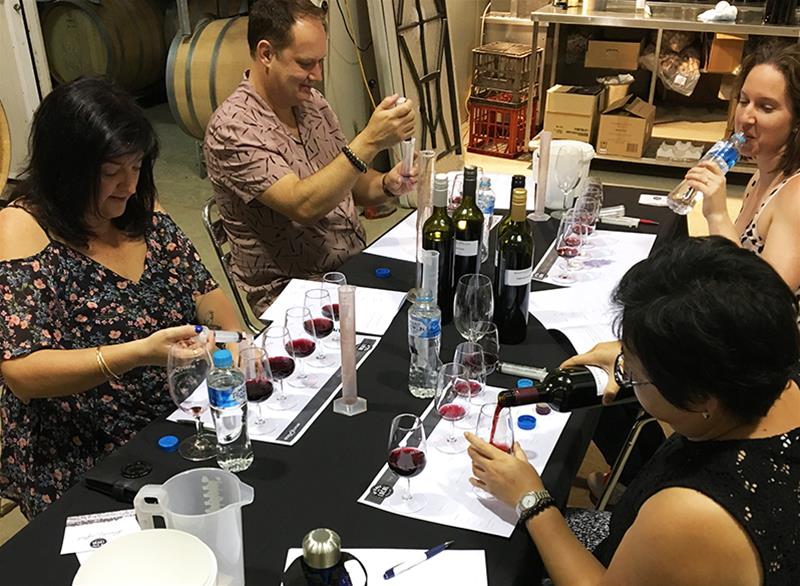 'Blend your Own' Wine Tour - Up Close and Local Tours
This is the ultimate wine tour for wine-lovers, for people who want to learn more about wine, or for those that think they missed their calling as a winemaker!
Dates:Nov 21 and 22
Time(s):Pick up Perth City areas approx 9.30am
Venue:Perth Hills Wineries
Details
Hosted By:Up Close and Local Tours
Venue:Perth Hills Wineries
Description
Working directly with the winemaking team, this full day hands-on wine tour will take you behind the scenes on a personalised wine tasting journey through different red wine grape varietals and the art of blending. You will then take to the blending bench yourself to be a winemaker for a morning and create your own signature blend to bottle and take home.
Go behind the scenes of the winery
Sample an extensive range of red wine varietals
Learn about the strength and weakness of each variety
Tailor-make your own blended red wine
Label and bottle your blend to take home
Followed by lunch and wine tastings in the beautiful Bickley Valley wine region.
Related
Up Close and Local Tours - Bickley Valley Wine and Cider Tours
Location
Venue:Perth Hills Wineries
Address: Perth Hills Wine Region, Pickering Brook 6076,Perth Hills Wine Region, Pickering Brook,WA,6076
Phone: +61 423 126 254
Email: [email protected]