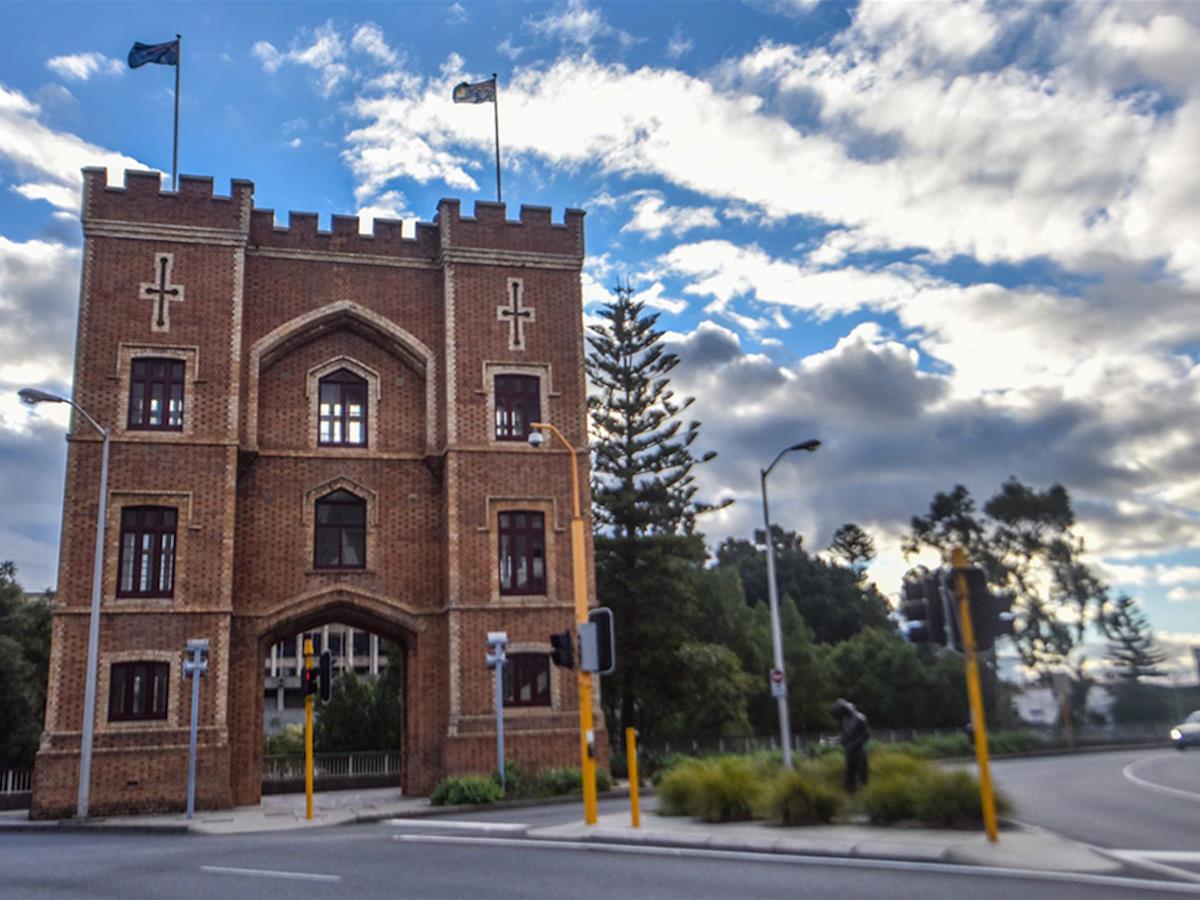 Barracks Arch
Barracks Arch, one of Perth's iconic historic buildings is located at the top of St George's Terrace. Built in 1866 it was originally the entrance to a larger building call the Pensioner Barracks.
Historical Sites:Buildings
Details
Historical Sites:Buildings
Description
The Barracks was built to house the Enrolled Pensioner Force (also known as 'Pensioner Guards'). The guards came to Australia on the convict ships that transported nearly 10,000 prisoners to Western Australia between 1850 – 1868.
The Barrracks were in use to house the Pensioner Foruce until 1887, between 1900 - 1904 the building was convered into offices.
In the 1960's the Government surmised there was no need for the Barracks and decided to demolish the buildings.The announcement created a public uproar and motivated the Royal Western Australian Historical Society to form a Barracks Defence Council. The Council worked diligently to keep the Arch however demolition proceeded and in 1966 all but the Arch was demolished.
Architect Richard Roach Jewell was appointed to design an appropriate building. He was at the time an employee of the Department of Public Works. He had arrived in Western Australia in 1851 and designed many of the important public buildings in Perth during the latter half of the nineteenth century, including the Pensioner Barracks. Some of his others designs include boys' schools in Perth and Fremantle, Wesley Church, the oldest section of the Treasury Buildings, Perth Town Hall, Perth Goal and Government House.
Location
Address: Barracks Arch, Elder St,Perth,WA,6000
Phone: 9461 3333
Email: