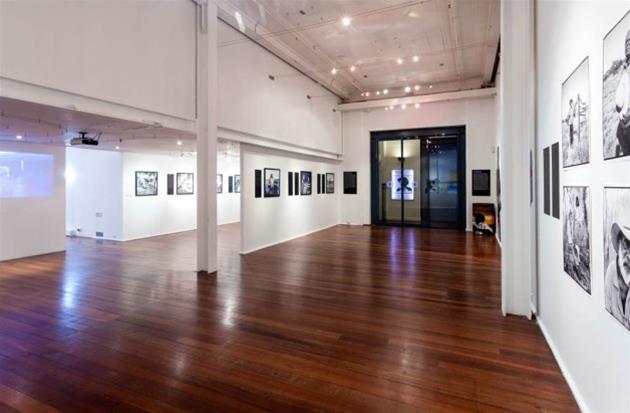 FORM is a not for profit organisation which advocates for and develops creativity in Western Australia.
Open Days/times:Tuesday - Saturday 10am - 5pm
Galleries:Art Gallery,Painting,Photography
Details
Galleries:Art Gallery,Painting,Photography
Open Days:Tuesday,Wednesday,Thursday,Friday,Saturday
Description
FORM Gallery, in the King Street Arts Centre in the city, offers a year-round calendar of exciting, innovative new exhibitions.
FORM also hosts a number of interstate and international touring exhibitions.
Entry to exhibitions is free; opening nights attract large crowds and provide a vibrant space for good conversation over a glass of Amelia Park Wine or a locally crafted brew by Little Creatures amid stunning contemporary artworks.
Artists interested in exhibiting at FORM Gallery should contact us via email on [email protected] with a CV, bio, images of current work and a brief exhibition proposal.

FORM Gallery is also available for select private, corporate and non-profit events. The sophisticated loft style interiors offer an elegant and dramatic setting for cocktails and canapés. Guests can mingle in the gallery surrounded by the finest in local, national and international art and design. The exposed brick walls, hardwood floors and large wrap-around windows of the atrium can also be combined for larger events.FORM's program areas:
1. Regional Development: creative and community projects initiated for Port Hedland and the surrounding Pilbara region
2. Aboriginal Creative Development: the Canning Stock Route Project and other Aboriginal cultural development projects in the Pilbara, Kimberley and remote Western Australia
3. Creative Capital: Thought Leadership, research and urban strategy
4. Industry Development: Midland Atelier, exhibition development, industry mentoring
When FORM published Comparative Capitals in 2008, benchmarking the performance of Australia's main cities, our research revealed that Perth has the highest percentage of creative professionals in the country, the majority of which work in science and engineering. Yet between 2001 and 2006 Western Australia lost more creative professionals from media, arts, design and architecture than it gained.

Perth also has a history of producing the highest percentage nationwide of graduates with degrees in creative arts, yet loses most of these graduates over east or overseas; and again, it fails to attract sufficient numbers back as a counterbalance. These statistics point to a Western Australian cultural and creative sector which is talent-rich yet has not capitalised on all aspects of this talent.

The strength of the resource sector and the continued appetite in Asia for Australian commodities have to a large degree cushioned the economy, shaping an affluent, strong state. Yet for Western Australia to remain economically competitive and socially enriched, it must nurture its creative side, its cultural identity. FORM sees creativity and creative thinking as integral to achieving this, and through our programs – all of which are centred around creative development and engagement - we are helping create better places in which to live and work.
Related
Steps Youth Dance Company
Community Arts Network Western Australia
Artsource PD: Intro. to Public Art Masterclass
Location