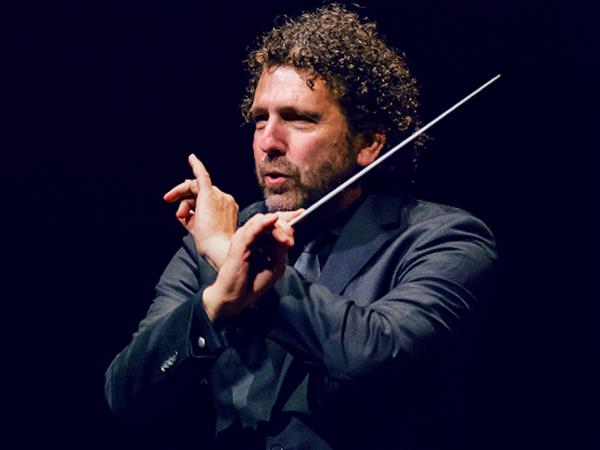 Verdi's Requiem
Asher Fisch celebrates his 20th anniversary with WASO, taking it back to where it all began with Verdi's Requiem.
Dates:Nov 29 - 30
Venue:Perth Concert Hall
Details
Hosted By:WASO
Venue Address:5 St Georges Terrace Perth WA 6000
Venue:Perth Concert Hall
Audience:Adults,For teens 13-17,For seniors
Description
Since his first appearance with WASO in 1999, Asher Fisch has forged a powerful connection with the Orchestra.
Operatic in its earth-shaking intensity, Verdi's great sacred masterpiece is staggeringly beautiful, dramatically exhilarating and heartfelt in its outpouring of human grief and devotion.
Join Asher Fisch, four world-class soloists plus the massed voices of three choruses for an incomparable concert experience.
Events
The Maverick: Beethoven Piano Concertos
The Master: Beethoven Piano Concertos
The Emperor: Beethoven Piano Concertos
The Best Of Rodgers And Hammerstein 2020
Rachmaninov's Second Piano Concerto
Naked Classics: The Great Outdoors
Naked Classics: Playing With Fire
Naked Classics: Fantastic Symphonies
Mozart's Elvira Madigan Concerto With Petrenko's Shostakovich
Morning Symphony: Tchaikovsky's Pathétique
Morning Symphony: Dances With Daphnis
Morning Symphony: An American In Paris
Love, Lust And Death: Asher Fisch Conducts The Rite Of Spring
Last Night Of The Proms 2020
Eumeralla: A War Requiem For Peace
Elgar's Cello Concerto 2020
Birds Of Tokyo In Concert
Beethoven's Pastoral Symphony
Beethoven's Missa Solemnis
Asher Fisch, Mozart And Bruckner
An American In Paris With Baiba Skirde
Absolute Beethoven - Morning
Location
Venue:Perth Concert Hall
Address: 5 St Georges Terrace,Perth,WA,6000
Phone: (08) 9326 0000
Email: [email protected]