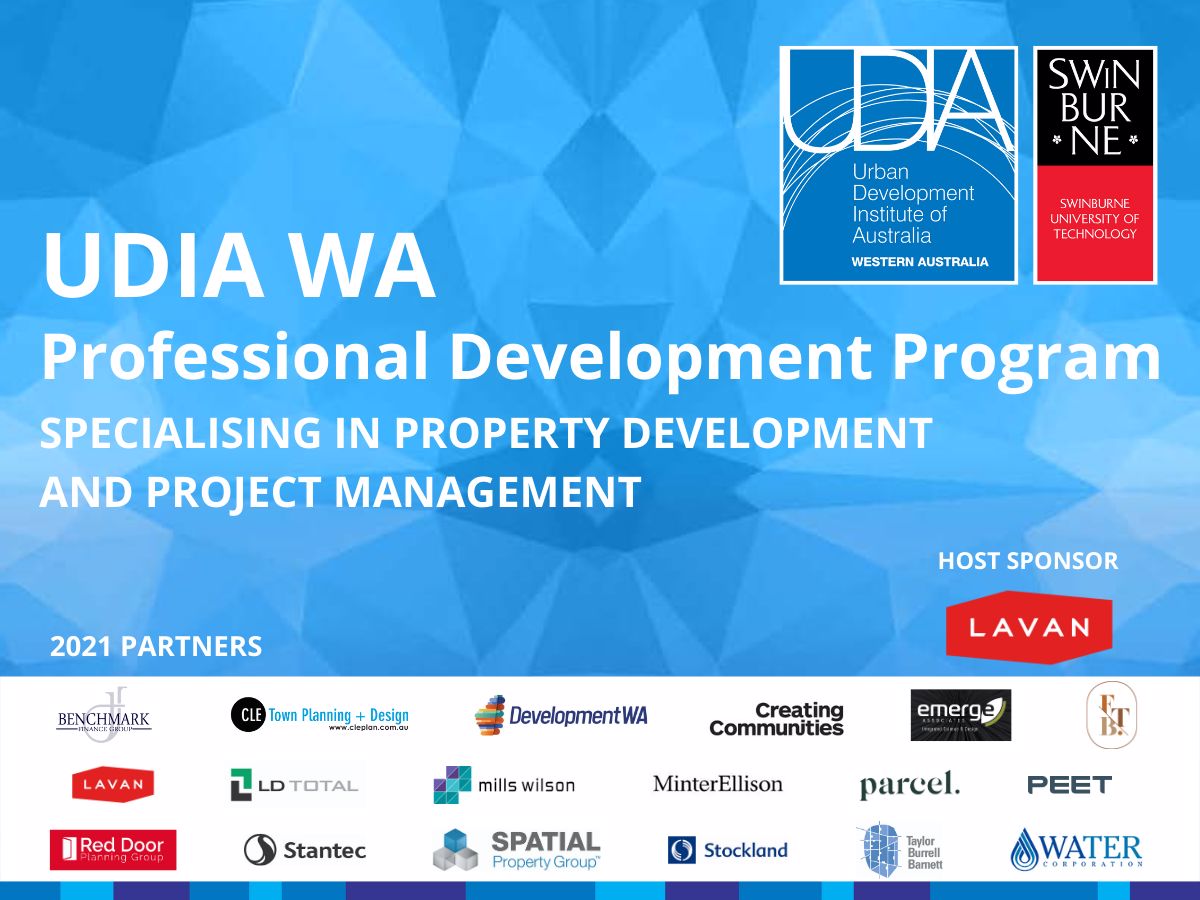 UDIA WA Professional Development Program; Specialising in Property Development & Project Management
This in-house six day program is specifically designed for the Western Australian context and introduces participants to the various areas of knowledge required to operate effectively in our local residential development industry.
Dates:Apr 12, 19 & May 3, 10, 17 & 24
Time(s):8:30am - 4:00pm
Venue:Lavan Training Facilities
Details
Hosted By:UDIA
Venue:Lavan Training Facilities
Description
Learn to define and manage projects, while becoming familiar with terminology from the broad range of disciplines and concepts involved in property development. Gain a practical understanding of the tools needed to navigate through complex development processes and the different roles within a project team Led by experienced presenters from the WA property development industry, the course provides practical lessons on how to manage the project life-cycle and understand the principles of commercial awareness, time, quality and cost. Delegates can complete just the modules that best apply to them, or complete the full 6 day course.
Location