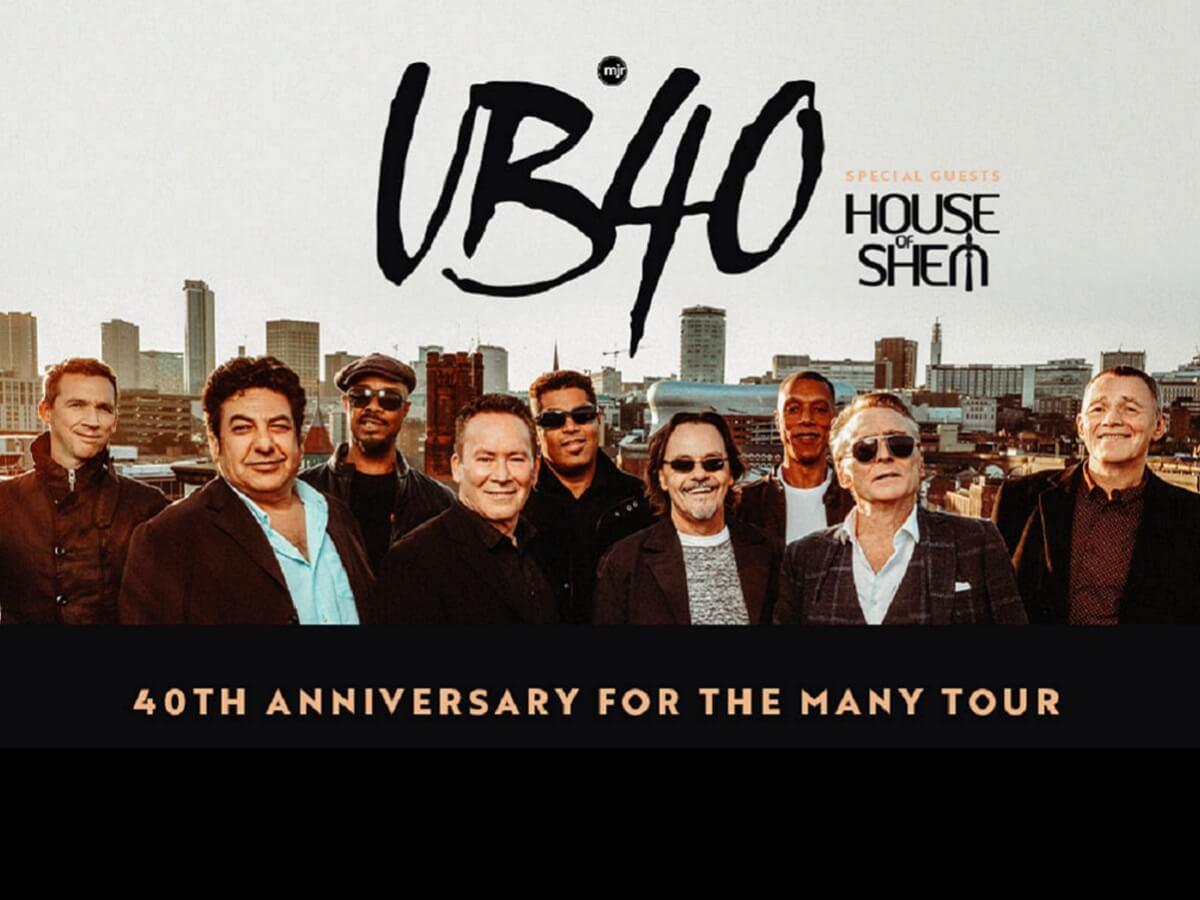 UB40 40th Anniversary: For The Many Tour
The UK's most successful reggae band, UB40, are returning to Australia to celebrate their 40th anniversary and perform from their hit album 'For The Many.'
Dates:May 9
Time(s):8pm
Venue:Riverside Theatre
Details
Hosted By:MJR Presents
Venue:Riverside Theatre
Description
Having previously sold out their 2015, 2017 and 2018 Australian tours, the quintessential UK reggae group will return to Australia in May, with plans to perform in previously uncharted territory; hitting Canberra, Wollongong and the Gold Coast for the first time, including return performances in Brisbane, Sydney, Melbourne and Perth.
"Our previous Australian tours were all so much fun for us – you guys definitely know how to party down under" said founding member songwriter Robin Campbell. "We've been waiting for a chance to get back out to Australia since we last left, so we're looking forward to getting down under to celebrate 40 years and a new album, in one of our favourite parts of the world."
The '40th Anniversary For The Many Tour' will offer audiences a taste of classic hits like 'Red Red Wine', 'I Got You Babe' and 'Falling In Love With You', as well as tracks from their latest release 'For The Many' which will be performed live in Australia for the first time.
Becoming a household name around the world throughout the 80s and 90s, UB40 (named after the UK's unemployment benefit form) became known for reviving reggae across the world, filling the charts with their own songs and creating seminal versions of some of the world's greatest tunes, crossing radio formats and continuing to dominate the airwaves to this day.
Joining them for their Australian leg of tour, is New Zealand's incredible roots reggae band House of Shem!
Events
Geoffrey Robertson QC - It's No Longer Hypothetical
Australian Tattoo Expo - Perth 2021
Location
Venue:Riverside Theatre
Address: Riverside Theatre, 21 Mounts Bay Rd,Perth CBD,WA,6000
Phone: 0893380300
Email: [email protected]