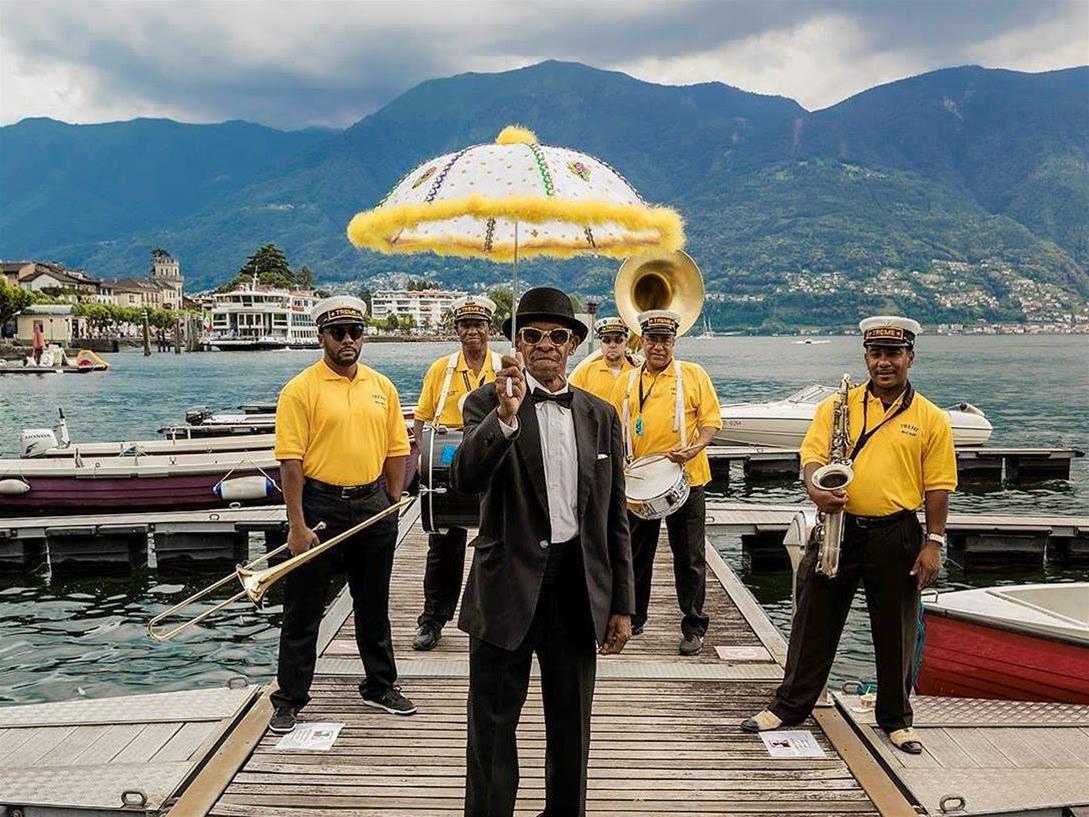 Treme Brass Band
If music is the lifeblood of New Orleans, the Treme neighbourhood is the very heartbeat.
Dates:Feb 13
Festivals:Perth Festival 2020
Details
Venue Address:TBA
Ticket Price:$49
Audience:Adults
Festivals:Perth Festival 2020
Description
It's here that local favourites Treme Brass Band revel in the traditions of street parades and jam sessions, paying homage to their hometown heritage. An eclectic mix of seasoned and younger musicians, led by Benny Jones Snr, Treme Brass Band perform jazz- tinged classics with boisterous brassy flair.
Events
Young Ahmed | Lotterywest Films
Venice Calling | Lotterywest Films
The Peanut Butter Falcon | Lotterywest Films
The Lighthouse | Lotterywest Films
The Dead Don't Die | Lotterywest Films
The Biggest Little Farm | Lotterywest Films
Rufus Wainwright - Down Solo Wainwright
Portrait Of A Lady On Fire | Lotterywest Films
Pain And Glory | Lotterywest Films
Ngaiire + Emma Donovan & The Putbacks
Mia Kurrum Maun (Far From Home)
Literature & Ideas In Fremantle
Les Misérables | Lotterywest Films
La Belle Epoque | Lotterywest Films
John Prince Siddon: All Mixed Up
In My Bloody It Runs | Lotterywest Films
If Only | Lotterywest Films
Ian Strange: Suburban Interventions 2008 – 2020
H Is For Happiness | Lotterywest Films
Evelyn 'Champagne' King & Mondo Freaks
Bruse Pascoe: A Conversation About Ingenuity
Briggs' Bad Apples House Party
Bellbird | Lotterywest Films
Ballet At The Quarry - Light And Shadow
Amanda Palmer - There Will Be No Intermission
Location