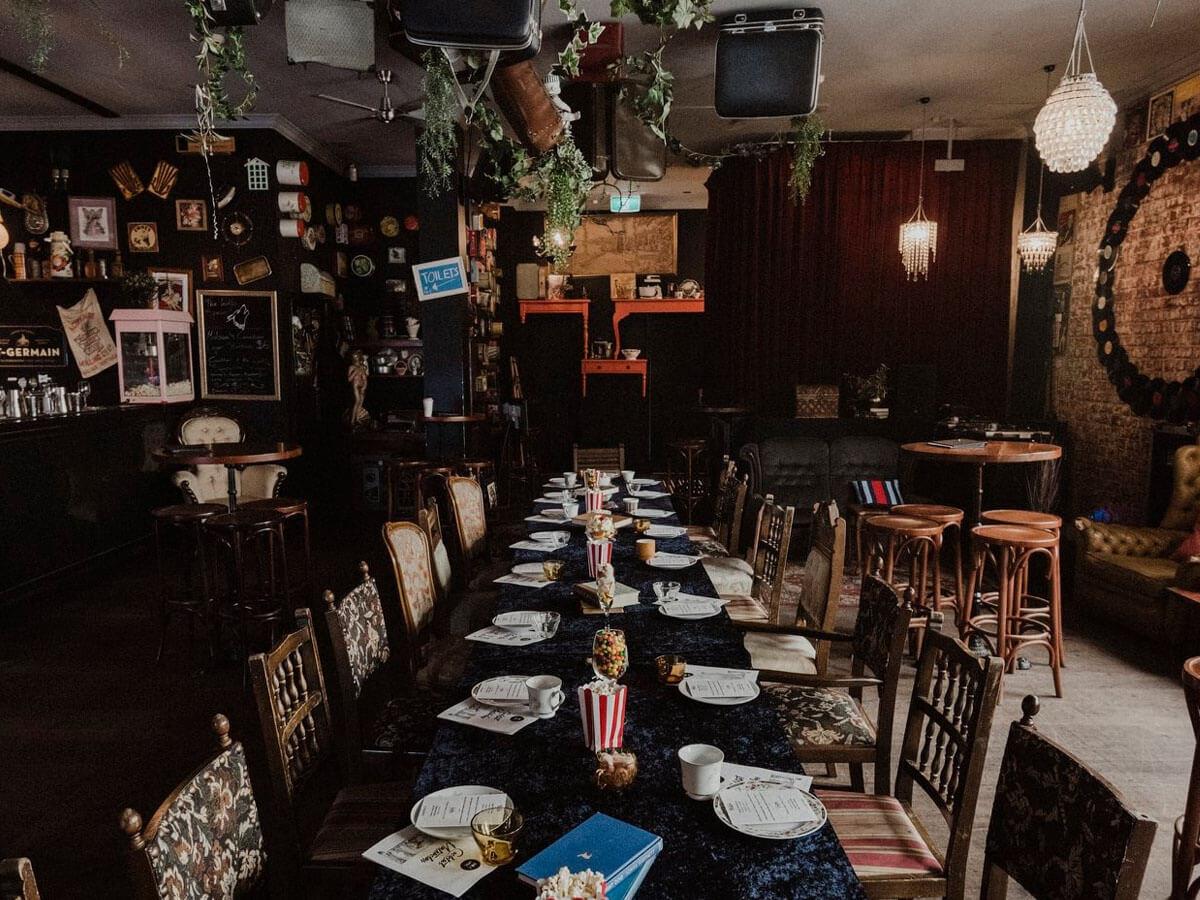 The Cocktail Chronicles
Wolf Lane is back with their themed cocktail masterclasses; step into a world of sweet creations inspired by fairy tales, fiction and a splash of madness.
Dates:Aug 13, Aug 15, Oct 8, Oct 10, Nov 19 & Nov 21
Time(s):By Day 2pm - 4pm, By Night 7pm - 9pm
Venue:Wolf Lane
Details
Hosted By:Wolf Lane
Venue Address:Rear 321 Murray St, Perth WA 6000
Ticket Price:$59pp
Venue:Wolf Lane
Description
By Day: $59pp. A luxurious affair with a seated high tea. Make and shake your own cocktails, sip on Prosecco tea pots and snack on fancy delights. Perfect for hens and birthdays.
By Night: $59pp. Their classic masterclass, nibble on individual grazing plates before you go up to the bar in small groups to learn about the cocktails as you DIY. Perfect for date nights or group gatherings.
*THEMES & DATES*
Down the Rabbit Hole // Alice in Wonderland
By Night: Classic Masterclass - Thursday 13th August, 7pm - 9pm
By Day: High Tea - Saturday 15th August, 2pm - 4pm

To Neverland // Peter Pan
By Night: Classic Masterclass - Thursday 8th October, 7pm - 9pm
By Day: High Tea - Saturday 10th October, 2pm - 4pm

Follow the Yellow Brick Road // Wizard of Oz
By Night: Classic Masterclass - Thursday 19th November, 7pm - 9pm
By Day: High Tea - Saturday 21st November, 2pm - 4pm
Related
Location