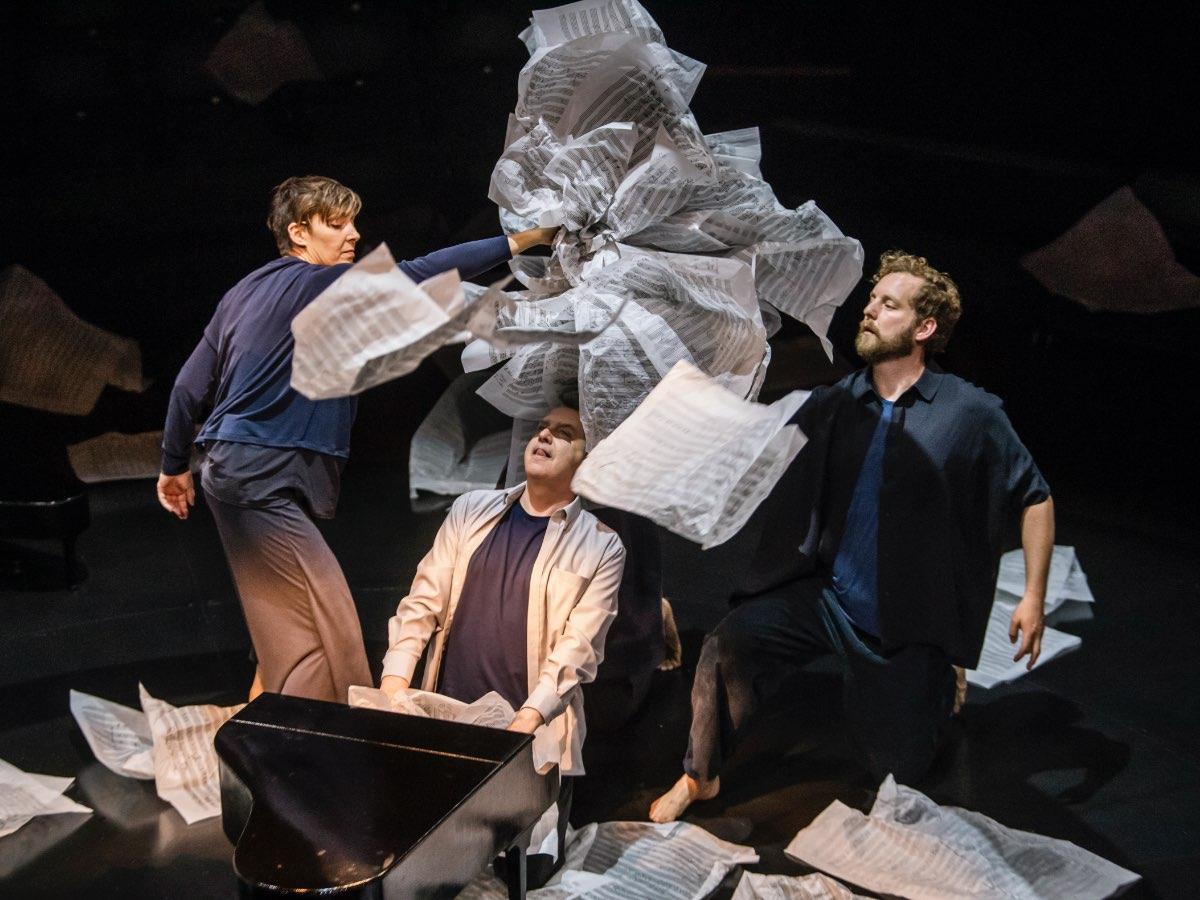 Tao Of Glass
Phelim McDermott is a master storyteller - a theatrical alchemist and spinner of yarns who has summoned this astonishingly original show about making a show.
Dates:Feb 19 - 23
Time(s):From 7:00pm to 9:20pm
Venue:Heath Ledger Theatre, State Theatre Centre of WA
Festivals:Perth Festival 2020
Details
Hosted By:Perth Festival
Venue Address:174 - 176 William Street, Perth WA 6000
Ticket Price FROM:$25
Ticket price TO:$89
Venue:Heath Ledger Theatre, State Theatre Centre of WA
Audience:Adults,Wheelchair Access
Festivals:Perth Festival 2020
Description
Composer Phillip Glass and performer-director Phelim McDermott have worked together on acclaimed opera productions around the world. Now they have joined forces for their most personal collaboration yet.
Tao of Glass takes ten brand-new pieces by Phillip Glass and pairs them with ten meditations on life, death and Taoist wisdom performed by McDermott with an ensemble of musicians and puppeteers. The result is a warm, fun, and utterly compelling fusion of music, theatre, puppetry and philosophical musing held together by a highly-personal monologue about the nature of creativity, memory and personal identity.
Part-concert, part-performance, Tao of Glass is a storytelling tapestry, soundtracked by Glass's mesmerising music and bursting with theatricality.
Events
Rosie Waterland | Kid Chameleon (CANCELLED)
Mia Kurrum Maun (Far From Home) (CANCELLED)
Mark Watson - This Can't Be It (CANCELLED)
Jacques Barrett - I Just Turned 40 So Obviously Here's A Show About World War 2 (CANCELLED)
Ian Strange: Suburban Interventions 2008 – 2020 (CANCELLED)
Hudson Valley Ruins (CANCELLED)
Dusty Rich - Bad Idea (CANCELLED)
Bambert's Book Of Lost Stories
Related
Location
Venue:Heath Ledger Theatre, State Theatre Centre of WA
Address: Heath Ledger Theatre, State Theatre Centre of WA, 174 - 176 William Street, Perth WA 6000,Perth,WA,6000
Phone: (08) 6488 2000
Email: [email protected]