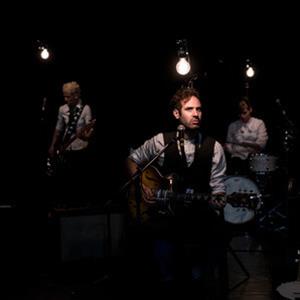 STYX
A theatre show about family, myth and memory loss that is sure to touch hearts
Dates:Jan 21-26
Time(s):7:00pm
Venue:Girls School
Festivals:Fringe Festival
Details
Venue Address:2 Wellington Street, Perth
Ticket Price:$28
Venue:Girls School
Festivals:Fringe Festival
Description
STYX is an award-winning show performed by an international supergroup of musicians, including members of Jebediah, Axe Girl, SUPEREGO, The Tommyhawks and The Love Junkies.
Bringing light to the experience of living and dying with Alzheimer's, STYX tells the true story of a grandmother and grandson, piecing together the memories that connect them across time.
Weaving together riotous songs, intimate storytelling and a journey through the neuroscience of memory, the show reveals the extraordinary power music has to reignite
fading memories.
Location