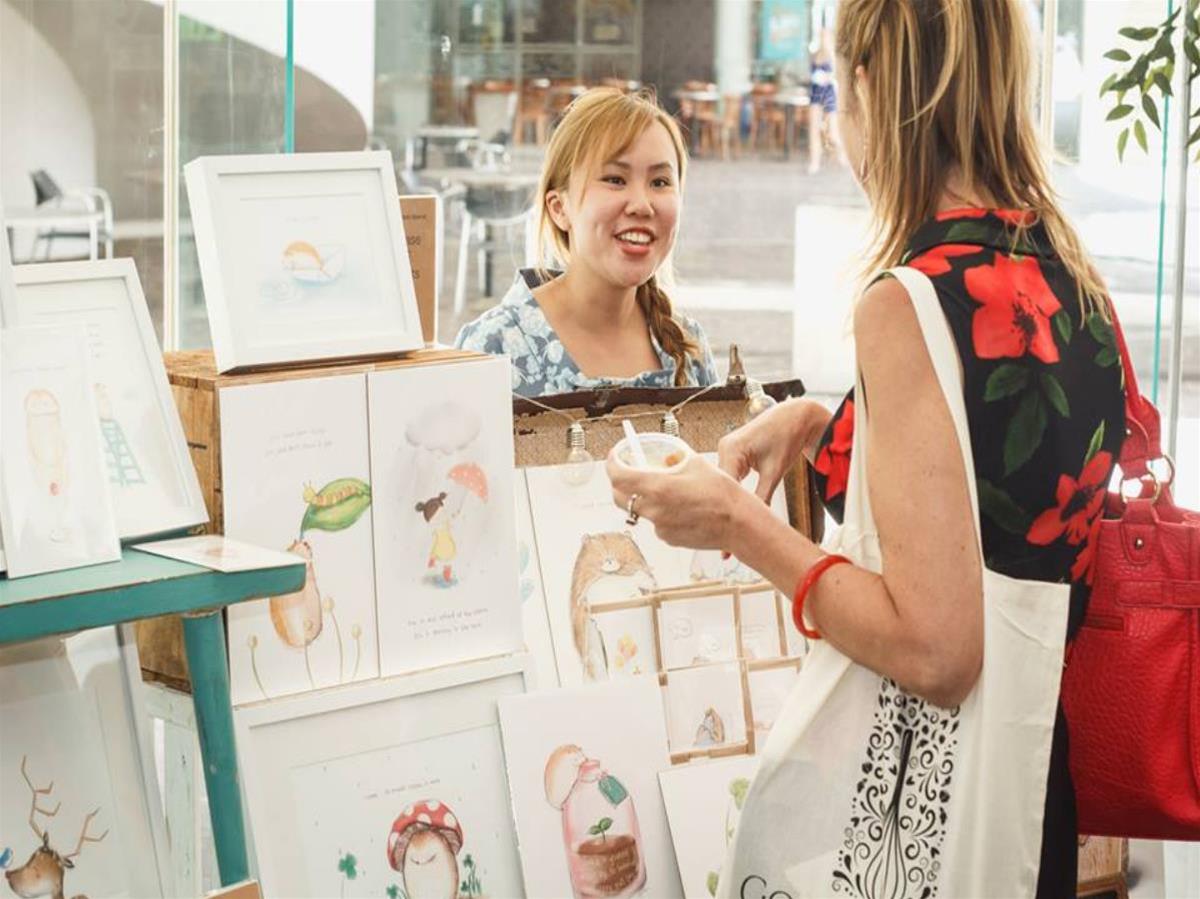 Don't spend lunchtime running all over the city, Perth Upmarket have Christmas all wrapped up with the QV1 Christmas PopUpmarket!
Dates:Dec 3 - 5
Time(s):10.00am to 2.00pm
Venue:QV1 Building Foyer
Details
Venue Address:QV1 Building Foyer, 250 St Georges Terrace, Perth WA 6000
Ticket Price:FREE
Venue:QV1 Building Foyer
Description
Everything from Perth Upmarket is either designed or made in Western Australia – so shop local, meet the talented makers and browse their wares. For those who love to shop, there will certainly be no shortage of unique handcrafted items to buy!
Location
Venue:QV1 Building Foyer
Address: QV1 Building Foyer, 250 St Georges Terrace, Perth WA 6000,Perth,WA,6000
Phone:
Email: