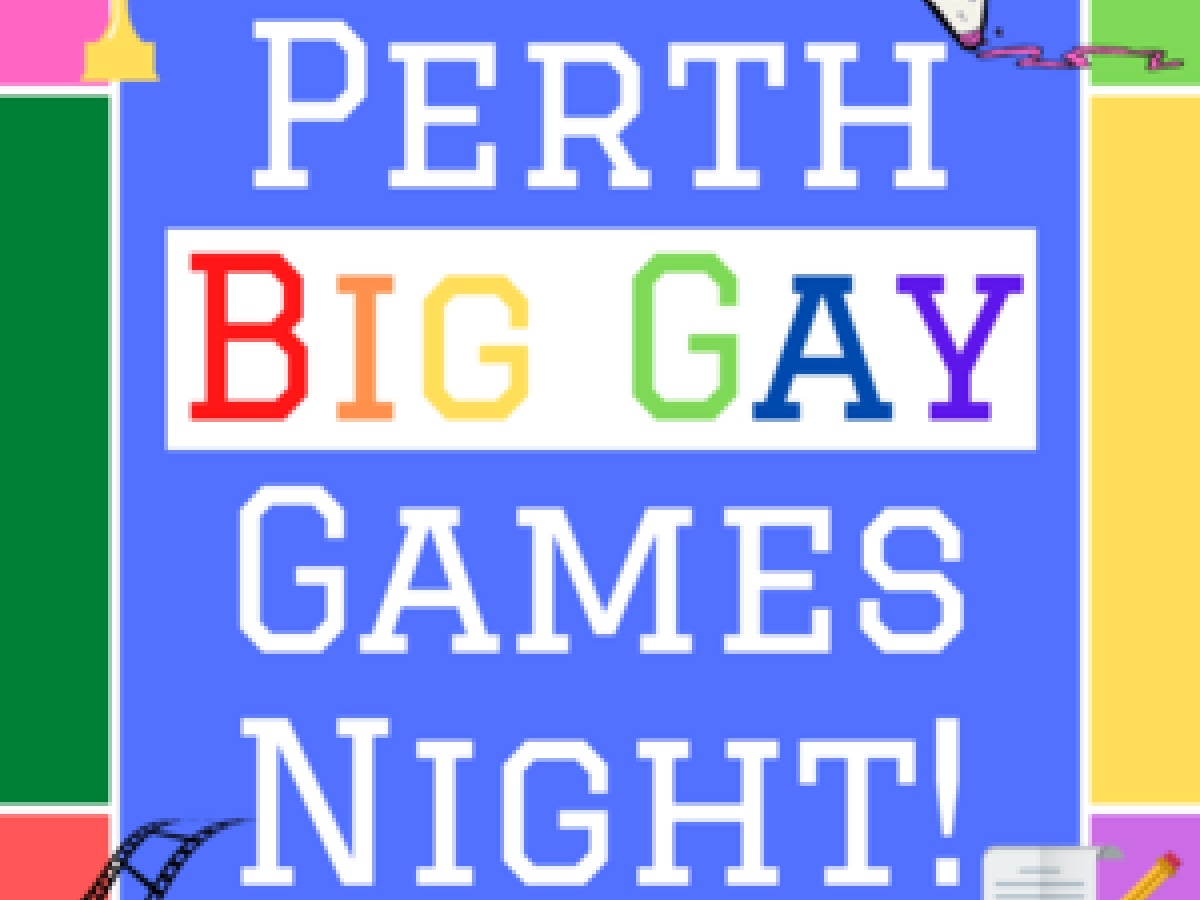 Perth's Big Gay Games Night: Live Edition
Join some of your favourite FRINGE WORLD performers in this entertaining game show as they're given Pictionary and Charades clues that you'll have to guess in order to help them win!
Dates:Feb 24
Time(s):From 7:00PM To 7:50PM
Venue:Beer Garden at the Court
Details
Hosted By:Perth Gay Social Club
Venue:Beer Garden at the Court
Festivals:Fringe Festival
Description
It's the Perth Big Gay Games Night: Live FRINGE WORLD Edition!!! Born out of the days of COVID, Perth Gay Social Club created an online streaming, interactive game show. Now we are bringing you the live version. Come and see some of our FRINGE WORLD performers come together on stage to battle each other playing Pictionary, Charades and Trivia. You'll need to play along and guess the clues they've been given in order for them to get points and win! We'll have 4 heats over 4 weeks, with a big Grand Final in the last week! This is sure to be a good laugh for everyone Presented by: Perth Gay Social Club Established in 2018, Perth Gay Social Club organises events for the LGBTQIA+ community and our allies to meet in a fun, friendly environment to make new friends. We aim to make everyone feel included and comfortable to be themselves. Everyone is welcome! This is our first year performing at FRINGE WORLD and trying to bring people together in a different way. We're excited to welcome you all to the Perth Gay Social Club family. Medium: For boomers, younger couples and teens. Thought-provoking, but not confronting.
Events
Uncorked Comedy | Wine tasting with a comedian
Learn Magic: Celebrity Magician Jon Fox Reveals His Secrets!
Crap Music Rave Party: The High School Ball
Cameron the Magician Presents: Abra Da-Cameron!
Brewed Laughter | Beer tasting with a comedian
Location