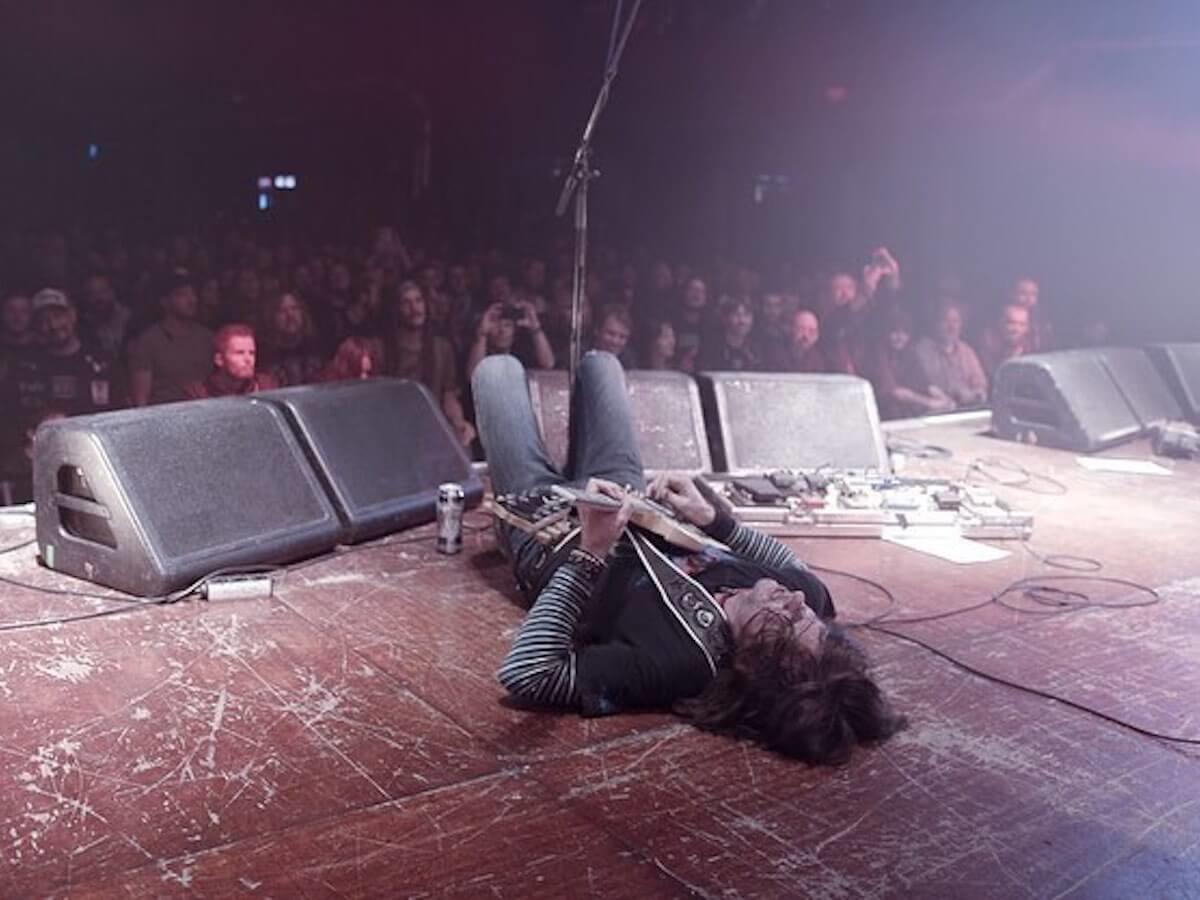 Nebula 'Holy Sh*t They're Back' Tour - Perth (CANCELLED)
Legendary Californian Stoner Rock trio NEBULA are coming back to Australia and New Zealand in support of their new album "HOLY SHIT"!
Dates:Apr 3 & 4
Time(s):8pm-11.30pm
Venue:Amplifier Capitol & The Civic Hotel
Details
Hosted By:Amplifier Capitol
Venue Address:Amplifier Capitol, 393 Murray Street, Perth, Western Australia 6000 & The Civic Hotel, 981 Beaufort Street, Inglewood, Perth, Western Australia 6052
Ticket Price:$44.30
Venue:Amplifier Capitol & The Civic Hotel
Description
Their last Australian tour, 20 years ago in 2000, saw sold out shows right across the country, with the need to upgrade to bigger venues in Sydney and Melbourne.
Featuring Rock n Roll stalwart Eddie Glass (Ex-Fu Manchu), NEBULA have released 5 albums and 5 EPs (including one EP with Sweden's "Lowrider") since their inception in 1997.
For the past few years, these "Rock n Roll Maniacs" have been punishing stages across the USA and Europe, alongside bands such as Sasquatch, Weedeater, Brant Bjork and Fatso Jetson. They have also hit some of the most world's most renowned music festivals in the past 12 months, including Freak Valley Festival, Desertfest (London and Berlin) and Stoned & Dusted.
With rave reviews of this latest offering, released through Heavy Psych Sounds, the return of these Californian riff hounds was clearly in demand. The genre bending songs that make up this outstanding stoner rock/metal masterpiece is a testament to their maturity and carefully crafted riffery, which has seen them reach a new level; not only for NEBULA themselves, but for the whole stoner rock community.
Joining the Rock n Roll party bus will be Sydney's legendary fuzz rock outfit ARROWHEAD, who will be joining NEBULA on the eastern dates of the Australian tour. They will be playing in Brisbane, Newcastle, Sydney, Wollongong, Canberra, Melbourne and Adelaide.
Arrowhead (signed to Ripple Music) are no stranger to the worldwide scene of Stoner Rock, with three albums and one EP up their sleeve, plus a tonne of 10/10 album and live reviews from credible sources all around the globe.
Friday 3rd April - Amplifier Bar, Perth CBD
Saturday April 4th - The Den, Inglewood
Events
Related
Location
Venue:Amplifier Capitol & The Civic Hotel
Address: Amplifier Capitol, 393 Murray Street,Perth,WA,6000
Phone: 08 9321 7606
Email: [email protected]