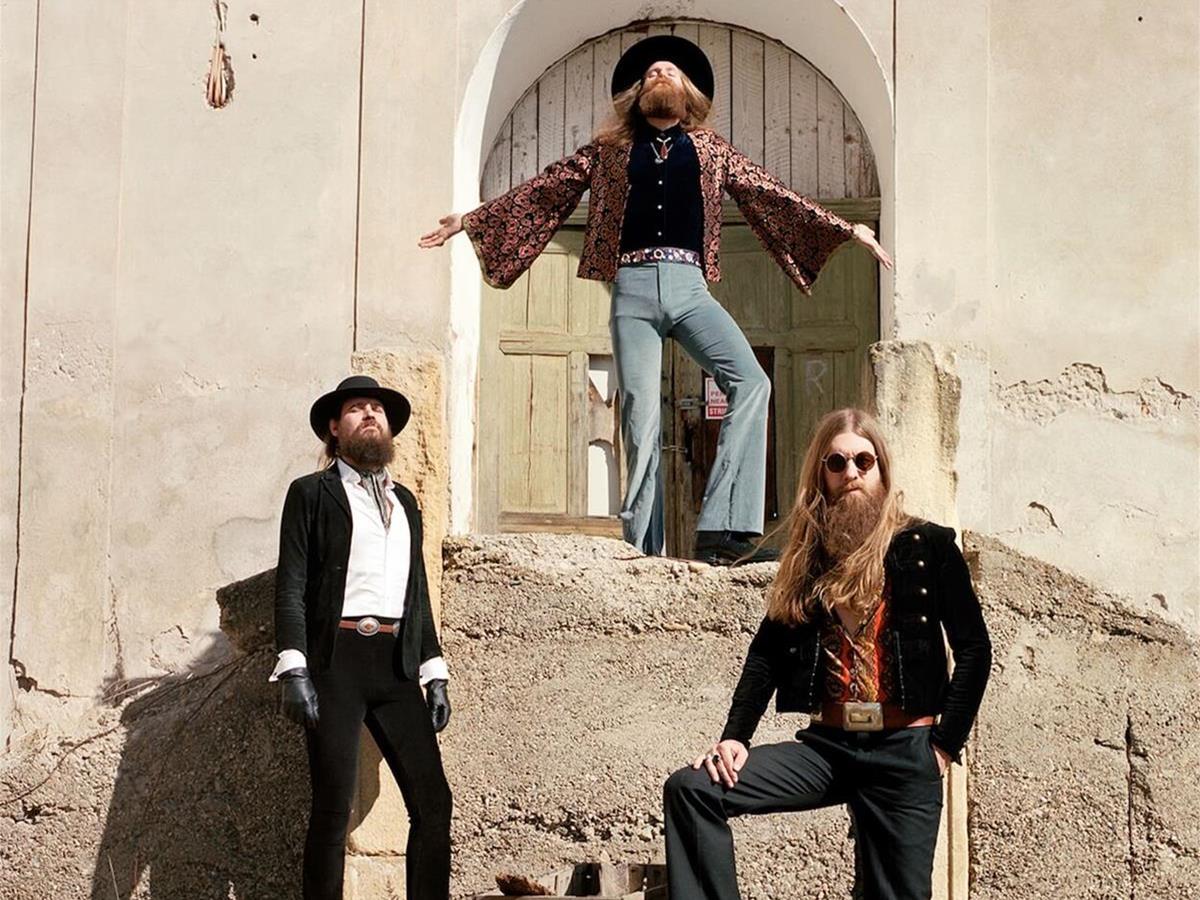 Kadavar: For The Dead Travel Fast Tour (POSTPONED)
Join German retro-rockers Kadavar for a musical frenzy that calls back to the glory days of psychedelic hard rock!
Dates:Apr 5
Time(s):8pm
Venue:Lucy's Love Shack
Details
Venue Address:104 Murray St, Perth WA 6000
Ticket Price:$44.40
Venue:Lucy's Love Shack
Audience:Adults
Description
There are few bands who've had more of an effect on the course of classic heavy retro rock this decade than Germany's KADAVAR, having never sounded so much in command of their music.
Arguably the hardest working band in European rock, Kadavar have established themselves quite simply in a different league form their retro-rock labelled peers, smashing out large capacity international tours and festivals (Hellfest/Psycho Las Vegas/Download/Wacken) en masse and landing German and US chart positions for a host of album releases. Latest album release For the Dead Travel Fast (Nuclear Blast), reignites new depths and heights alike on this their fifth and darkest full-length.
Highly regarded as one of the most explosive heavy psych live experiences on the planet, Kadavar return to Australian and New Zealand shores in March/April 2020 for Beats Cartel on the back of a Mojo Burning Festival appearance. Not having visited Australian since their 2013 tour with Blues Pills and the follow-up 2016 headline tour, interest will be paramount in 2020 to catch one of the best names in the business perform albums worth of new live material.
The band's fifth record is a perilous journey into the land of the dead, a foray into the bleakest corners of our minds. A heavy, slow-paced, throbbing force of guitar, bass and drums, preciously enriched by spooky synths and a brooding narrative reminiscent of the Victorian death-cult.
Location
Venue:Lucy's Love Shack
Address: Lucy's Love Shack, 104 Murray St, Perth WA 6000,Perth,WA,6000
Phone: (08) 9325 6677
Email: [email protected]