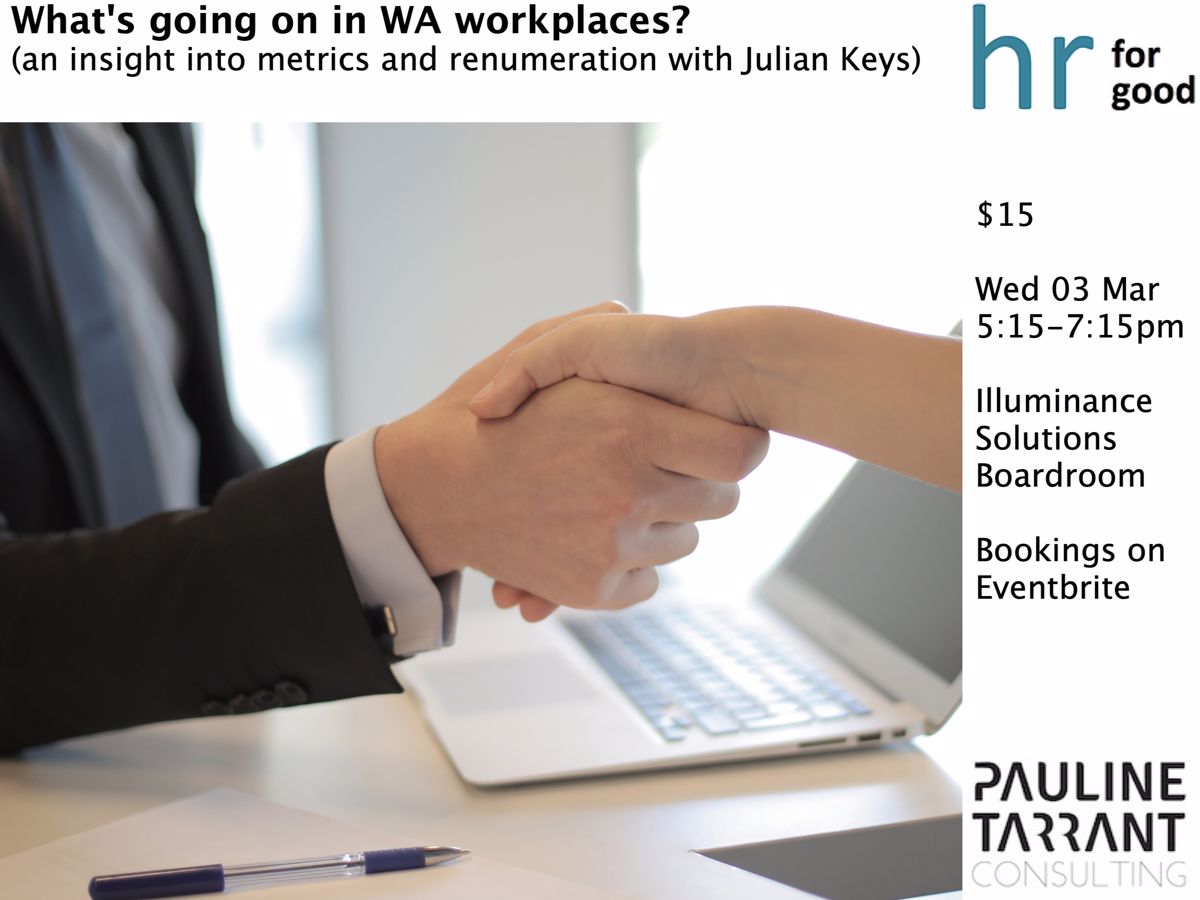 HR for Good
Join business leaders and HR professionals from the not-for-profit sector for another free interactive learning and networking session.
Dates:Mar 3
Time(s):5:15-7:15pm
Venue:Illuminance Solutions
Details
Hosted By:Pauline Tarrant Consulting at Illuminance Solutions
Ticket Price:15
Venue:Illuminance Solutions
Description
Have you ever wondered how to get reliable workforce insights? There are lots of sources of information, but many are heavily influenced by data from the eastern states. So how you understand what's going on in the WA not-for-profit sector? Join Julian Keys as he shares his insights into WA-specific workplace metrics and remuneration practices. During the session, you will: receive insights into COVID-specific impacts within the workplace access an exclusive preview of the SalaryOne portal understand key workplace trends Find out how these detailed insights can help your organisation adapt to the latest workplace changes and retain key talent. About Julian Julian Keys founded SalaryOne Pty Ltd in 2013. He has 25 years' experience in remuneration, organisation development and human resources. In 1999 he founded STeP Salary Packaging Pty Ltd. The service grew to provide salary packaging and administration services to 115 not-for-profits in WA. In 2007, the company won the WA family business 1st generation award. As a strategic and innovative thinker who delivers practical solutions, Julian is the principal consultant and lead designer of SalaryOne's proprietary benchmarking software.
Location