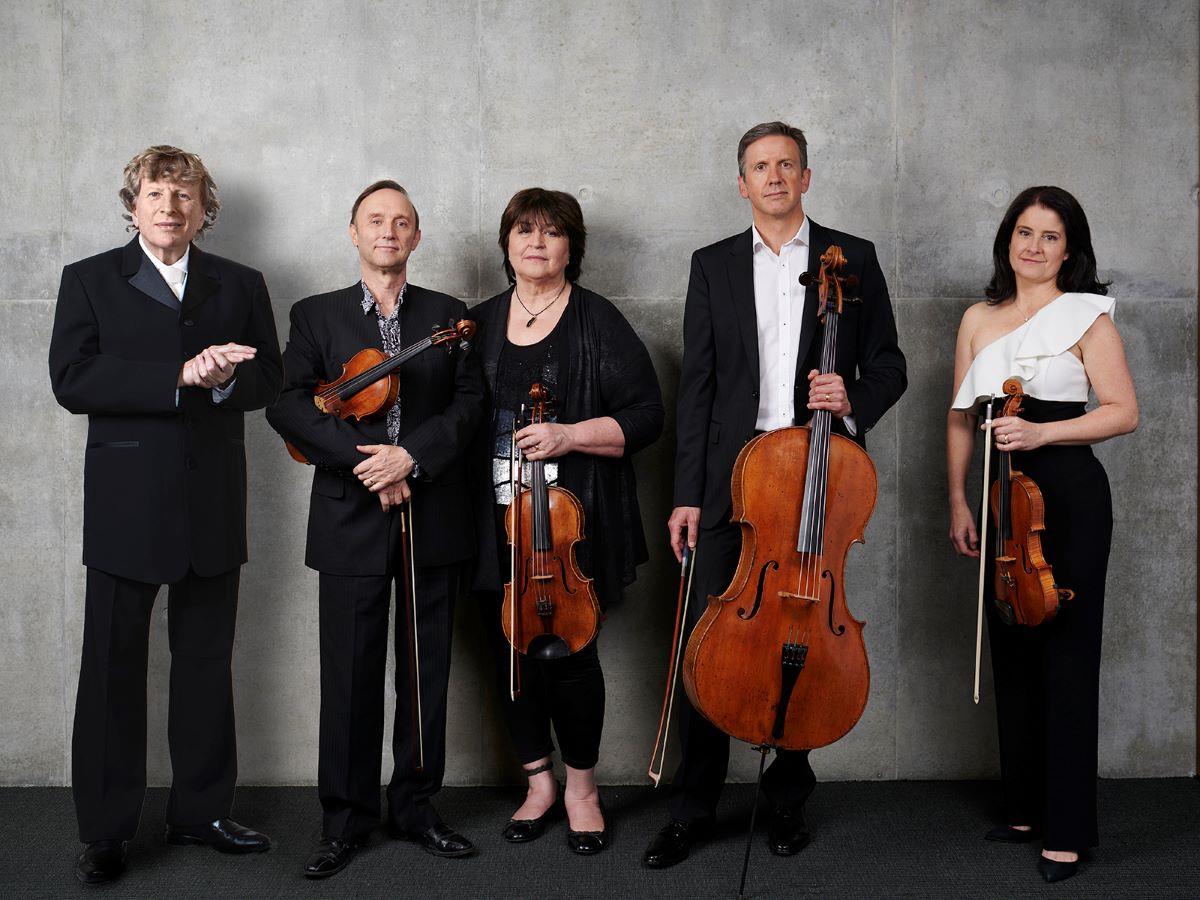 Goldner String Quartet & Piers Lane
Legends of Australian chamber music, the Goldner Quartet and Piers Lane show their polished expertise in magnificent works for piano and strings, glowing with warmth and melody.
Dates:Oct 3
Time(s):7.30pm
Venue:Perth Concert Hall
Details
Hosted By:Musica Viva
Ticket Price:$56 - $106
Venue:Perth Concert Hall
Description
Dvorák had the most marvellous and engaging response to the USA he encountered in the 1890s. Dvorák composed this quartet in an astonishingly productive couple of weeks, reacting with childlike enthusiasm to the sounds he encountered on a rare family holiday in the countryside.
How fitting to see this programmed alongside two distinctive and original masterpieces for piano quintet – and throwing into relief the mature and individual voice of young Australian composer Jakub Jankowski. And how brilliant to have them performed by the Goldner Quartet and Piers Lane – long-time friends, colleagues, collaborators – who for so long have championed the old and the new with utter commitment.
Artists:
DENE OLDING VIOLIN
DIMITY HALL VIOLIN
IRINA MOROZOVA VIOLA
JULIAN SMILES CELLO
PIERS LANE PIANO
Program:
JANKOWSKI String Quartet No.1 'Kairos' (2020)*
DVORÁK String Quartet No. 12 in F, Op. 96 'American' (1893)
ELGAR Piano Quintet in A minor, Op. 84 (1918-19)
*Commissioned for Musica Viva by the Adelaide Commissioning Circle. World premiere performances.
Events
Chopin's Piano with Aura Go
Location
Venue:Perth Concert Hall
Address: Perth Concert Hall, 5 St Georges Terrace,Perth,WA,6000
Phone: 1800 688 482
Email: [email protected]