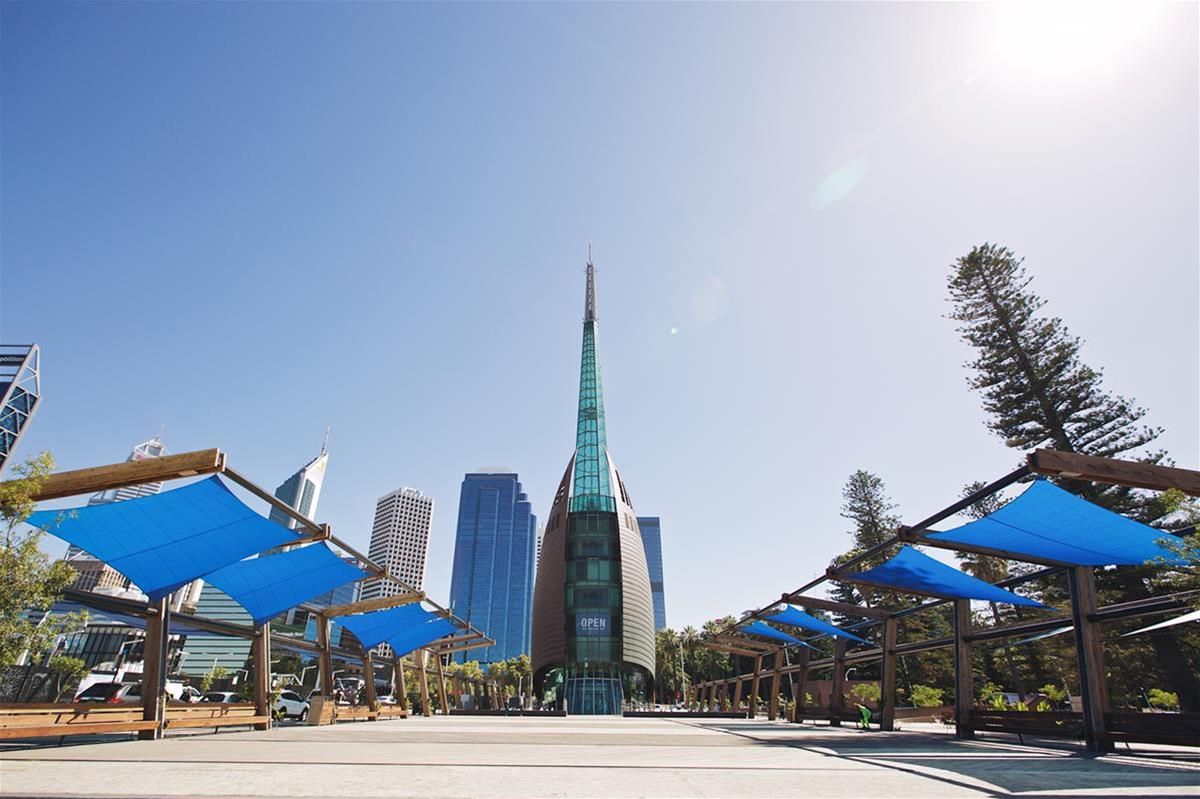 Free entry for Open House Perth
The Bell Tower is offering free entry on Sunday 17 November 2019, from 10am - 4pm.
Dates:17 November 2019
Time(s):10am - 4pm
Venue:The Bell Tower
Details
Hosted By:The Bell Tower
Venue Address:Barrack Square, Riverside Drive, Perth
Ticket Price:Free
Venue:The Bell Tower
Description
The Bell Tower has signed up with Open House Perth and is offering free entry on Sunday 17 November 2019.
The Bell Tower is a unique building with the design consisting of a concrete structure, copper sheeting and a tall glass spire stretching to 82.5mts high. With the design inspiration reflecting the boating and sailing life on the Swan River.
Level 4 consists of a sound chamber that houses the 290-year-old bells from St. Martin-in-the-Fields and the new 6.5tonne ANZAC Bell. A spiral staircase and lift, takes you to all 6 levels, finishing on the Observation Deck with views of the city and Swan River.
The Bell Tower is fully accessible to all levels via lift or stairs. The closest ACROD Bay is located on Riverside Drive or Terrace Road car park. Tour guides working on the day are available to answer any questions and take photos. For those who have not yet visited, or have not been for a while, a visit to the Bell Tower, home of the Swan Bells, will give you a truly new perspective of our city. Don't miss this opportunity to visit an award-winning icon of Perth.
Location