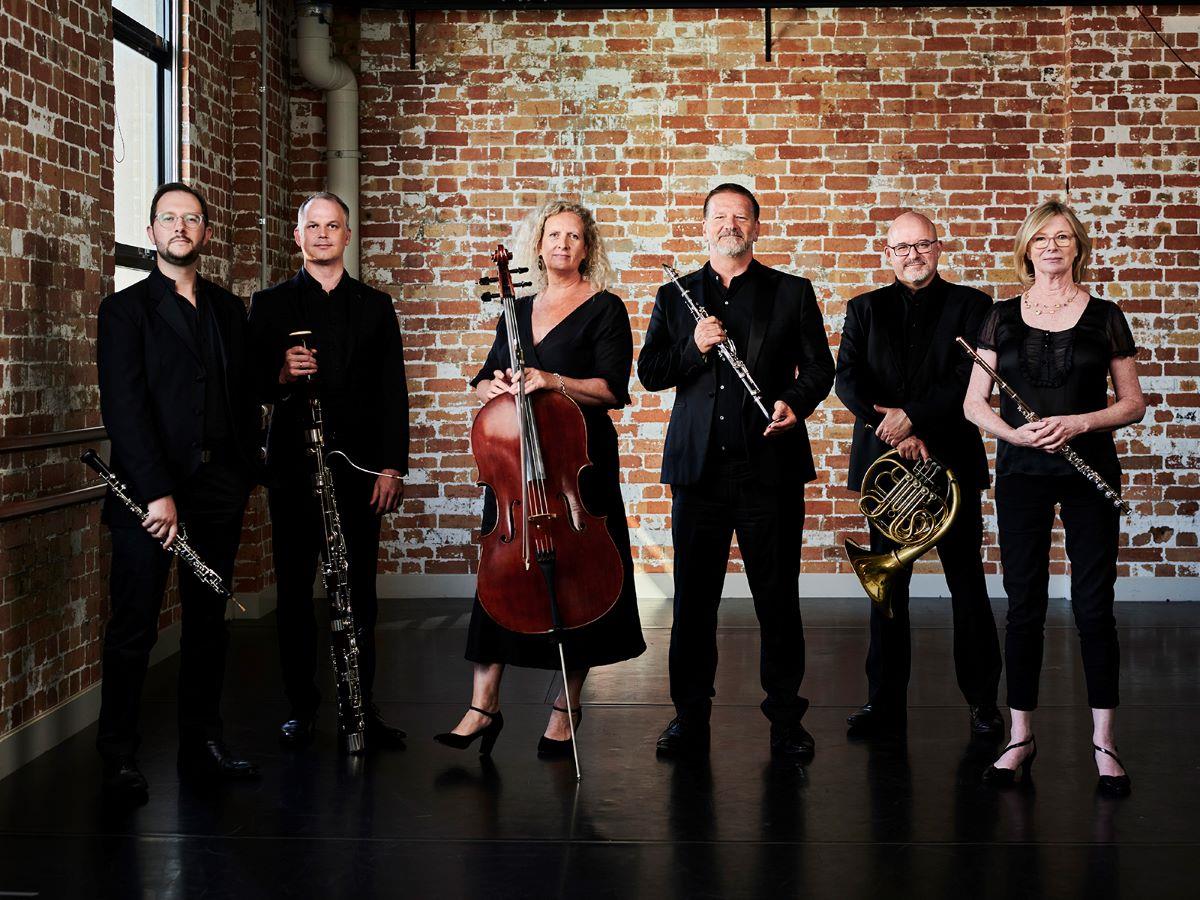 Ensemble Q
A collection of celebrated Australian soloists, Ensemble Q light up the stage with this colourful mix of woodwind classics and newer works with cello.
Dates:Aug 10
Time(s):7.30pm
Venue:Perth Concert Hall
Details
Hosted By:Musica Viva
Ticket Price:$56 - $106
Venue:Perth Concert Hall
Description
Every so often a new work comes along that makes us all sit up and take notice, startled as we do so; Paul Dean's concerto for cello and wind quintet is such a piece. It is gritty, lyrical, compelling, and in Trish Dean has a phenomenal advocate. She is well matched by Paul and the other members of Ensemble Q, a sharp-shooting group of renowned wind soloists in Brisbane, brought together out of the desire to create a collection of 'exceptional players and wonderful people'.
This program demands much from each player, perfectly framed by the different ways in which composers since Beethoven have thought about wind instruments. It's funny to think of the Ligeti and Barber works being composed within two years of each other, for they could not be more different – Barber an exponent of mid-century American lyricism, Ligeti an uncompromising modernist. They nonetheless rub shoulders most happily in this program, a snapshot of virtuosic wind writing.
Artists:
PAUL DEAN CLARINET AND ARTISTIC DIRECTOR
TRISH DEAN CELLO AND ARTISTIC DIRECTOR
VIRGINIA TAYLOR FLUTE
HUW JONES OBOE
PETER LUFF HORN
DAVID MITCHELL BASSOON
Programs
BRITTEN Ciaccona from Second Suite for Cello, Op. 80 (1967)
LIGETI Six Bagatelles for wind quintet (1953)
DEBUSSY Syrinx (1913)
BEETHOVEN Variations on 'La Ci Darem' (1795)
BARBER Summer Music, Op. 31 (1955)
DEAN Concerto for Cello and Wind Quintet (2018)
Events
Goldner String Quartet & Piers Lane
Genevieve Lacey & Marshall McGuire
Chopin's Piano with Aura Go
Location
Venue:Perth Concert Hall
Address: Perth Concert Hall, 5 St Georges Terrace,Perth,WA,6000
Phone: 1800 688 482
Email: [email protected]