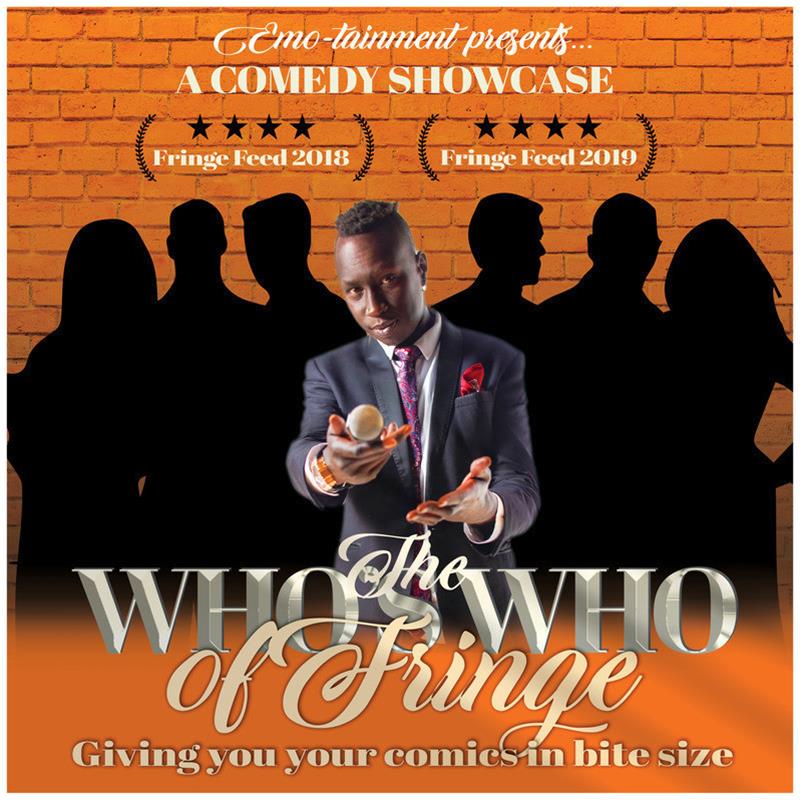 Emo-tainment Presents The Who's Who of Fringe
Not sure what FRINGE WORLD shows you should watch? Stress less, we have you covered. Emo-tainment Presents The Who's Who of Fringe!!
Dates:Jan 15 - 17
Time(s):6.45pm
Venue:Palace Cinemas Raine Square
Details
Hosted By:Fringe
Ticket Price:25.00
Venue:Palace Cinemas Raine Square
Festivals:Fringe Festival
Description
Start the festival off strong by getting the first insight of what is on the comedy menu before fully committing to their full shows. Emo-tainment Present has had the best comedians on showcases including the unforgettable show Can We Laugh Again? at the State Theatre Centre - you never know who might just walk in.

''Emo is a raw comedic talent and a must see for anybody who is a fan of stand up... Emo riffs and banters with the crowd with such ease and a sense of familiarity that one could be forgiven for thinking that they were having a yarn at a family BBQ" Fringefeed, 2019
Presented by:
Emo-tainment
Formed from the local Perth comedy scene Emo-tainment has quickly been making a name for itself since its foundation 2019. Despite many obstacles both natural and manmade, this production company has not ceased to continue to develop and produce highly acclaimed shows for those with open minds and half full cups.
After WA's handling of COVID Emo-tainment saw the need to fill and uplift the void after a tough first half of 2020 by producing and showcasing some of Perth's funniest and highly demanded comedians.
Emo-tainment is poised to bring you even more laughter with several nights of comedy and entertainment you never want to miss! With the hottest-line up of local and internationally touring comedians. Keep an eye out for the highly anticipated debut of Emo's new show Black Santa.
Location
Venue:Palace Cinemas Raine Square
Address: 300 Murray Street,Perth,WA,6000
Phone: (08) 9227 6288
Email: [email protected]