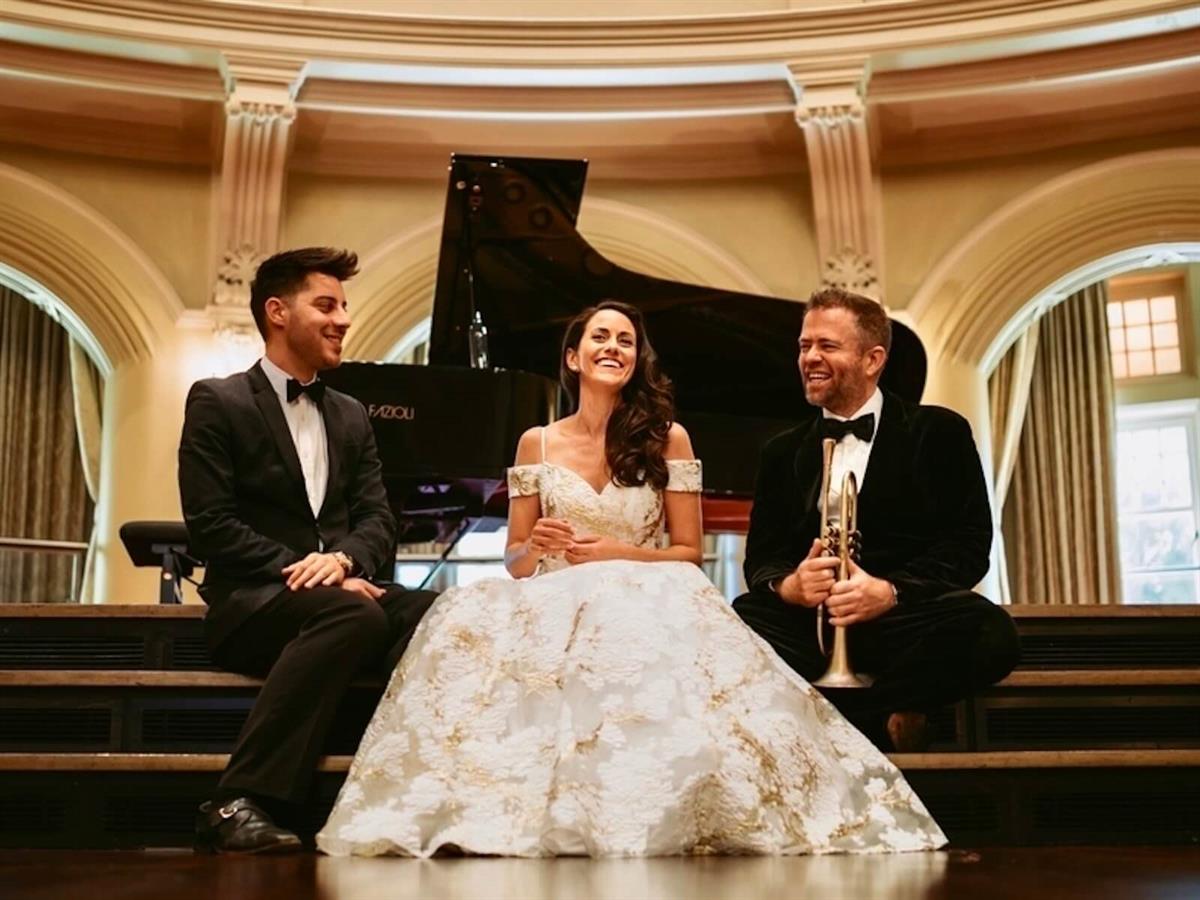 Ella & Louis! Simone Craddock & Adam Hall, Ft Adrian Galante
1956. Streets of America are humming with change. As the world turns, two of its brightest stars walk into Capitol Studios and record an album that captures the charm of a friendship and time gone by.
Dates:Jan 15-17
Time(s):4:30pm, 6:30pm
Venue:The Ellington Jazz Club
Festivals:Fringe Festival
Details
Hosted By:Fringe World Festival
Venue:The Ellington Jazz Club
Festivals:Fringe Festival
Description
lla Fitzgerald & Louis Armstrong defined an era and a standard of performance that have delighted fans & inspired musicians for generations. Against a backdrop of change and uncertainty, they created something beautiful and ageless, transcending the times they were living in.

The winners of the FRINGE WORLD Music & Musicals Award, Simone Craddock (2020) & Adam Hall (2019), accompanied by the prodigious Adrian Galante at the piano, come 'cheek to cheek' to lovingly recreate the magic of the greatest musical pairing of all time, Ella & Louis!
Presented by:
Simone Craddock
Simone's dual career in music and theatre has taken her across Asia, Europe and The States. The WA born Singer & Actress has been based in London for the last 20 years, performing in Europe's most prestigious venues, including Ronnie Scotts, Houses of Parliament and Australia House. She has a presence born of leading roles on the West End stage & International tours of Annie, Jesus Christ Superstar, Dirty Dancing and Hello Dolly!
Having already played the Edinburgh Fringe & London Jazz Festival, Simone was thrilled to return home last year, winning the 2020 Music & Musicals Award for her FRINGE WORLD debut, Nina, Love Simone. Simone is proud to present her world premiere of Ella & Louis, collaborating with the 2019 Music & Musicals Award winners, Adam Hall & Adrian Galante.
Events
Freakshow: An Interactive Murder Mystery
City of Perth FRINGE WORLD Power Hour
Andrew McClelland: A Seated Walking Tour of Western Europe
10 Things I Hate About Taming Of The Shrew
10 Things I Hate About Taming Of The Shrew
Location