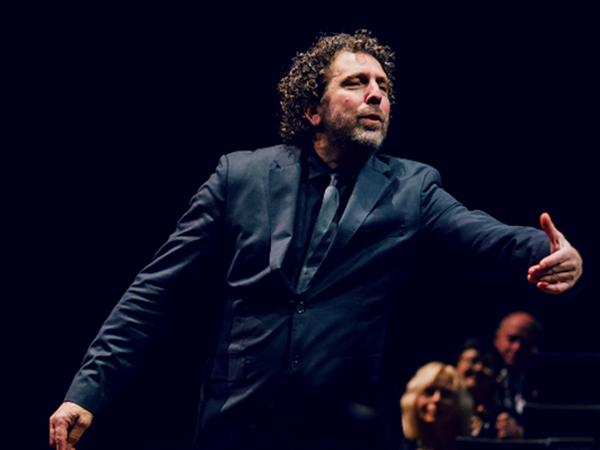 Discovery Concert: The Classical Symphony
Asher Fisch brings us into the realm of the Classical Era to discover how its greatest masters paved the way for all symphonic music.
Dates:Jun 28 - 29
Venue:Perth Concert Hall
Details
Hosted By:WASO
Venue Address:5 St Georges Terrace Perth WA 6000
Venue:Perth Concert Hall
Audience:Adults,For teens 13-17,For seniors
Description
This concert is the first in a series exploring the evolution of the core of the modern orchestra's repertoire – the Symphony. Principal Conductor and presenter Asher Fisch takes it back to where it all began, with the music of the "Father of the Symphony", Joseph Haydn, and his illustrious successor, Wolfgang Amadeus Mozart.
The concert concludes with a complete performance of Beethoven's spirited Fourth Symphony. His last "Classical" Symphony, the Fourth is Beethoven's final glance back to the sophisticated elegance of Haydn and Mozart, before his very next Symphony ushered in the ambitions, drama and passions of the early Romantic Era.

Events
The Maverick: Beethoven Piano Concertos
The Master: Beethoven Piano Concertos
The Emperor: Beethoven Piano Concertos
The Best Of Rodgers And Hammerstein 2020
Rachmaninov's Second Piano Concerto
Naked Classics: The Great Outdoors
Naked Classics: Playing With Fire
Naked Classics: Fantastic Symphonies
Mozart's Elvira Madigan Concerto With Petrenko's Shostakovich
Morning Symphony: Tchaikovsky's Pathétique
Morning Symphony: Dances With Daphnis
Morning Symphony: An American In Paris
Love, Lust And Death: Asher Fisch Conducts The Rite Of Spring
Last Night Of The Proms 2020
Eumeralla: A War Requiem For Peace
Elgar's Cello Concerto 2020
Birds Of Tokyo In Concert
Beethoven's Pastoral Symphony
Beethoven's Missa Solemnis
Asher Fisch, Mozart And Bruckner
An American In Paris With Baiba Skirde
Absolute Beethoven - Morning
Location
Venue:Perth Concert Hall
Address: Perth Concert Hall, 5 St Georges Terrace,Perth,WA,6000
Phone: (08) 9326 0000
Email: [email protected]