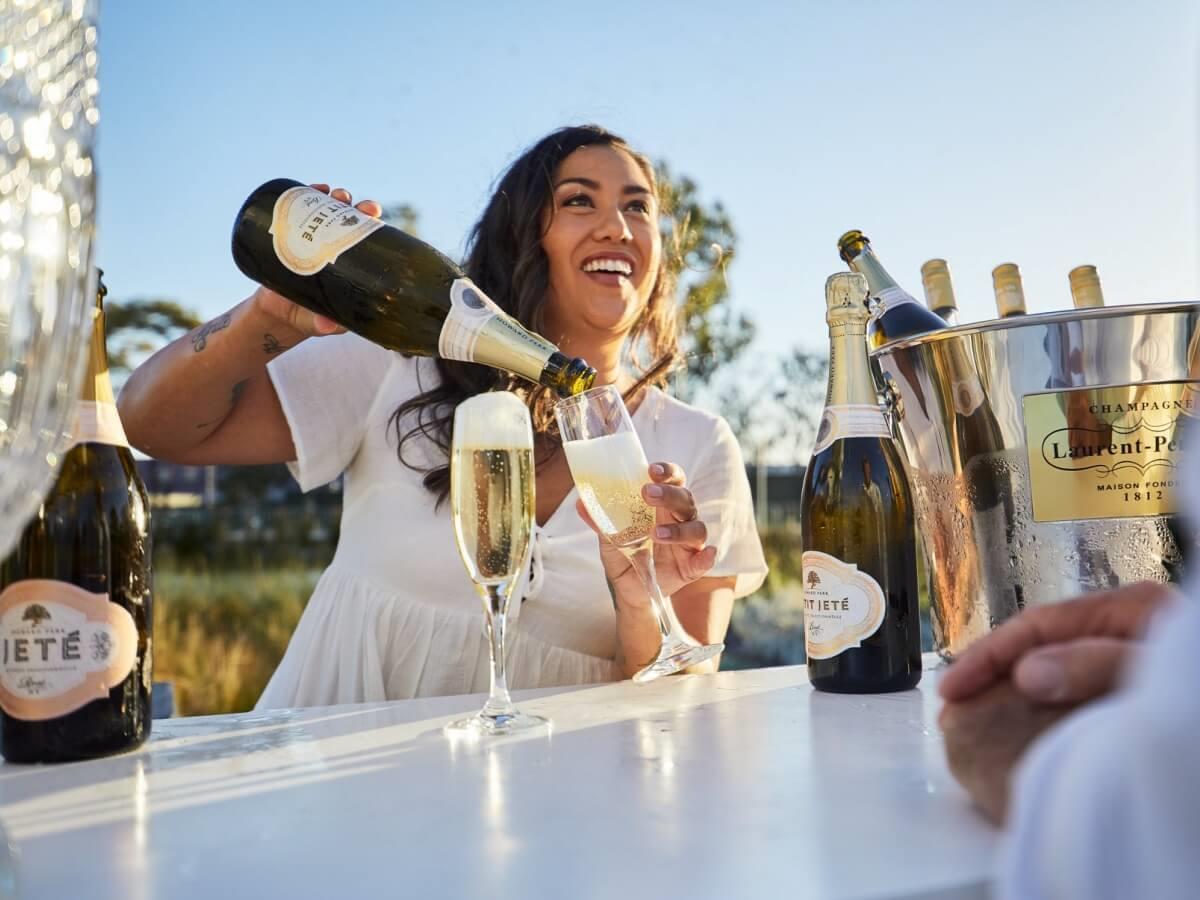 Diner En Blanc Perth
Perth's largest dinner party is returning this November for another evening of glamour and fun at a secret location.
Dates:Nov 7
Time(s):3.00pm-10.30pm
Venue:TBA
Details
Hosted By:Diner en Blanc and Caroline James Events
Venue Address:TBA
Venue:TBA
Description
A leading Summer event in Paris for the past 30 years, this iconic and secret affair is now renowned across the world. Starting in Paris in 1988, Francois Pasquier decided to organise a picnic for his friends asking them to dress in all white to easily recognise one another. Now, Diner en Blanc is held in 77 cities in over 23 countries with more than 120,000 annual guests.

To uphold the Diner en Blanc tradition, guests are asked to wear head-to-toe white attire and bring their own portable tables, white chairs, white table linens, tableware, and gourmet meals (you can also pre-purchase a gourmet picnic). Over the course of the evening thousands of chic picnic-goers will eat and celebrate amid music, entertainment and dancing.
The evening is filled with eye-catching selfie opportunities and visually breathtaking moments including the traditional group waving of a white cloth napkin at sunset (to mark the commencement of dinner) and the lighting of thousands of sparklers (to initiate dancing and mingling). At the end of the evening when the trumpet sounds guests will pack up all of their belongings and depart, leaving behind no sign of their elegant revelry.

As always, the location is 100% secret for the approx. 3000 attending, and will be until the day of the event. All guests will meet at a secret gathering point before the Le Diner en Blanc volunteers guide attendees to the secret dinner location to converge on a magnificent event setting. To secure a place at the Diner en Blanc, those who are not members and leaders friends as well as sponsored guests, must join the waiting list.
Location