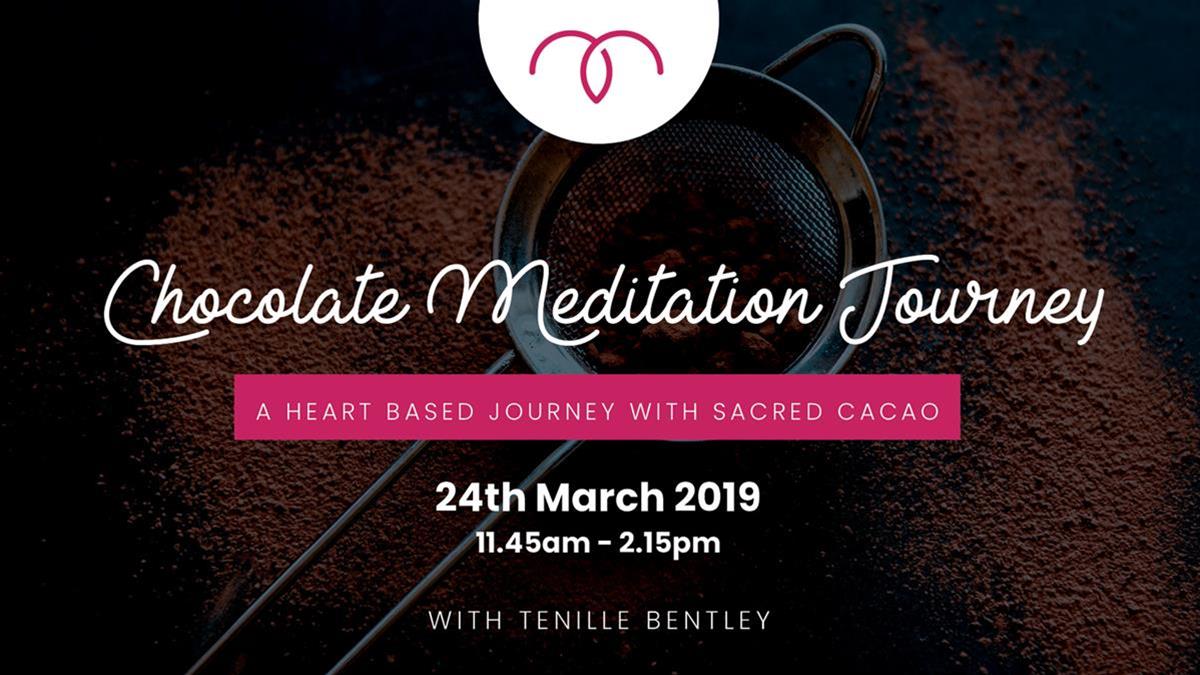 Chocolate Meditation Journey
A heart based journey with sacred cacao.
Dates:Mar 24
Time(s):11:45am - 2:15pm
Venue:Myall Wellbeing Yoga Studio
Details
Hosted By:Myall Wellbeing
Venue Address:Rear Ground Level, 55 St Georges Terrace
Ticket Price:$79
Venue:Myall Wellbeing Yoga Studio
Audience:Adults
Description
Step into a world where you literally get transported into deep relaxation and experience the power of the sacred Cacao plant. Known as a powerful heart opener, it will take you on a journey to the heart and connection at a new level.

Set within our oasis in Perth city, Myall Wellbeing invites you to enter a beautiful candle lit sacred space - the perfect sanctuary for your meditation journey.

Experience the tastes from the ancient Mayans, coupled with the deep cellular work of sound frequency healing with instruments from all around the world.

A cacao ceremony is an opportunity to connect to yourself and open your heart. Cacao's ability to increase your connection to your inner self and your heart aids in any transformational shift you are working towards, whether you are looking to deepen your understanding of who you are, release old patterns, or move into a more self-confident space.

Whatever your path, the intention is yours to set. The cacao allows you to the insight and awareness to move towards that goal.
Location