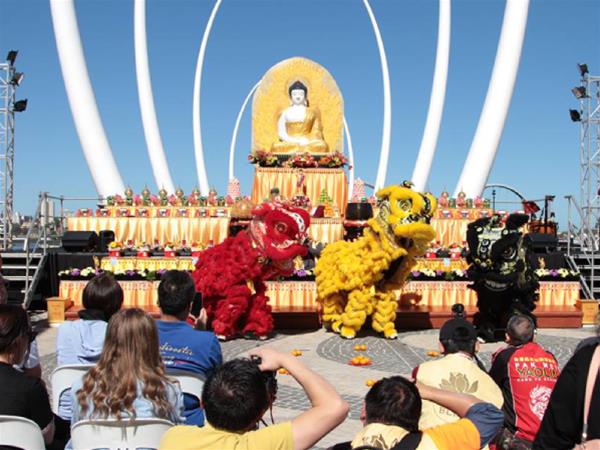 Buddha's Birthday and Multicultural Festival
Join us at the Buddha's Birthday & Multicultural Festival, in celebration of the birth of the Buddha and the wonderful diversity of Australia.
Dates:Apr 13 & 14
Time(s):Apr 13 at 11 am, Apr 14 at 9 am
Venue:Supreme Court Gardens
Details
Venue Address:Barrack St, Perth, Western Australia 6000
Ticket Price:Free
Venue:Supreme Court Gardens
Audience:Family-Friendly
Description
This year we will be at a new venue, the Supreme Court Gardens, with its newly renovated grounds along the Riverside Drive.
The festival will be buzzing with activities during the 2-day event to spread the message of 'Respect & Tolerance and 'Faith and Legacy'.
We hope to promote harmonious co-existence among people, and provide visitors an insight into Buddhist teachings and philosophy as a way of life to bring about peace and happiness.
It is a family friendly, smoke-free and alcohol-free event which provides the community and people of all ages an opportunity to see, hear and taste a variety of experiences through ceremonies and rituals, cultural displays and exhibits, vegetarian food and multicultural entertainment.
Entry is FREE and everyone is welcome.
Location
Venue:Supreme Court Gardens
Address: pin Supreme Court Gardens, Barrack St, Perth, Western Australia 6000,Perth CBD,WA,6000
Phone:
Email: