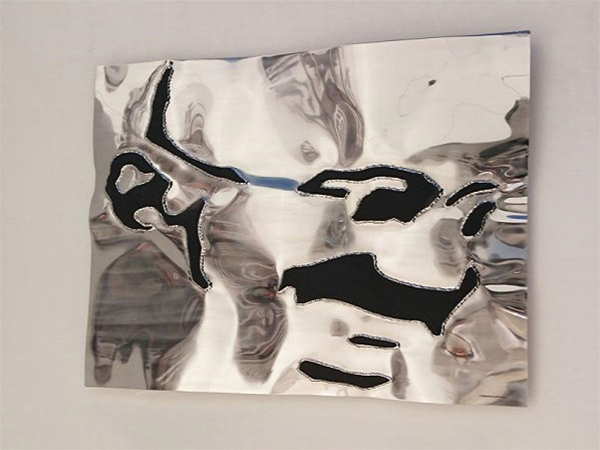 Borderless Gandhi- Mahatma In Me
The Borderless Gandhi project displays an exhibition portraying Mahatma Gandhi as a global icon of equality, nonviolence and peace.
Details
Description
Gandhi and his work will be promoted through artistic reflections of his life, work and legacy, and in true spirit with Gandhi's values and philosophies, the initiative is not tied to a certain country, community or religion.
Borderless Gandhi was founded in 2014 by Nilesh Makwana, together with Lene Makwana. The project is run by a team of volunteers and supported by local and international organisations.
Borderless Gandhi had its official launch in Perth, Western Australia on 2nd October 2015, being Gandhi´s birthday and also the International Day of Nonviolence by United Nations.
On the same date in 2016, the Borderless Gandhi Project will open the exhibition "Mahatma in me" by Delhi based artist Vibhor Sogani. Several sculptures in stainless steel will be installed at Barrack Street Jetty in front of the Bell Tower in Perth, Western Australia.
The artist Vibhor Sogani was awarded Indian Art Icon of the Year 2014 in Singapore and has since opening his studio in 1994 been engaged in variuos prestigious and award winning installation and design projects.
The "Mahatma in me" exhibition reflects the inward qualities we all carry with us and each of the installations aims to provoke self - realisation through making the audience stop and reflect for a moment.
The Borderless Gandhi Exhibition 2016 will open on 2nd October 2016 and will be open to the public until 2nd November 2016 in Perth. The Borderless Gandhi team hopes to create awareness and knowledge about Mahatma Gandhi and his values still important to the world community. Western Australia will be the first to host the exhibition, and it will visit other cities in Australia, before going to Singapore and Norway.
The exhibition in 2016 marks the first of many events, and the exhibition Mahatma in me was selected due to the sculptures suitable to all ages and cultural backgrounds, and the Borderless Gandhi will be inviting the public to engage in complementary events and screenings, interpretations by local artists and national and international academics.
Related
Location