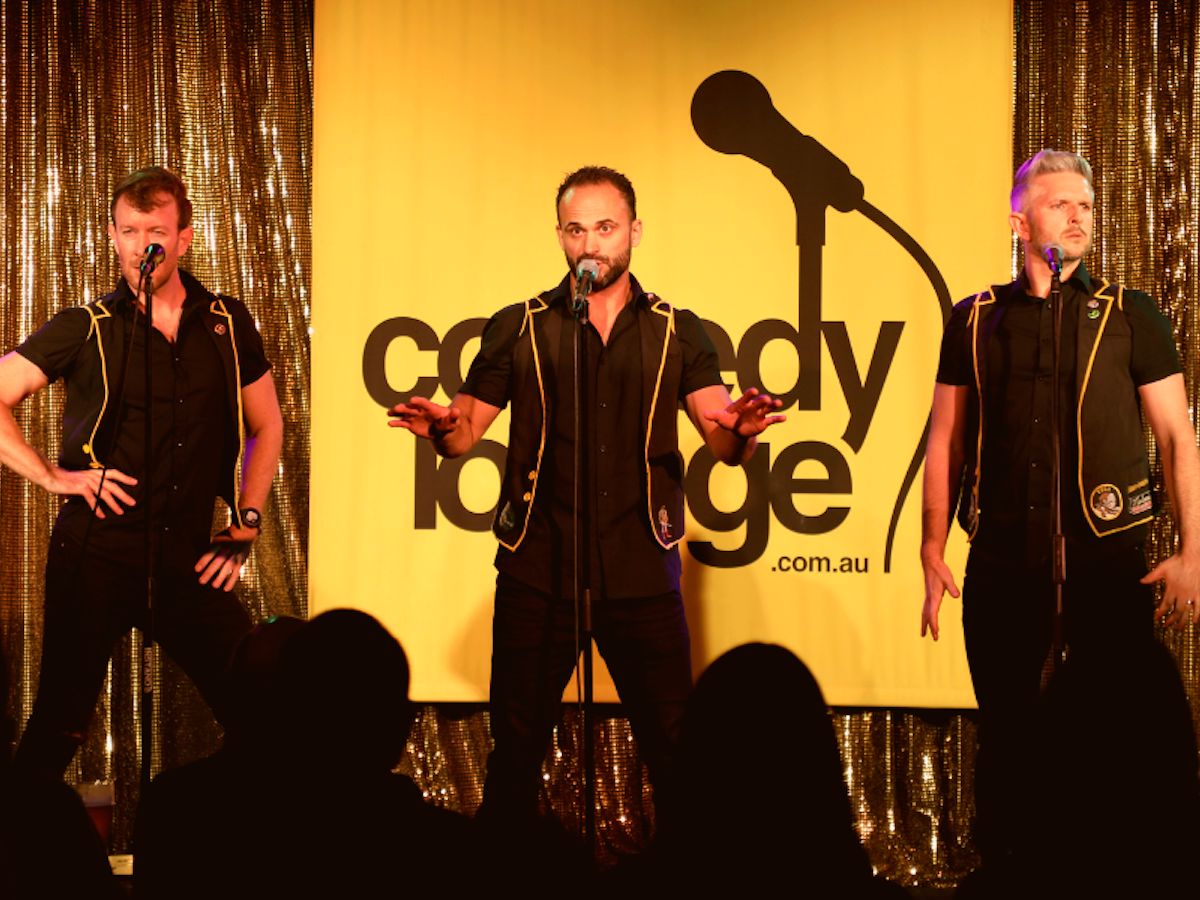 Best of Fest
After a sell-out season last year, Best of Fest is back for 2021 with hand-picked favourites from across the festival in one action packed show!
Dates:Thursdays, Fridays & Saturdays During Fringe
Time(s):From 6:00PM To 7:00PM
Venue:The Comedy Lounge
Details
Hosted By:Comedy Lounge Pty Ltd
Venue:The Comedy Lounge
Festivals:Fringe Festival
Description
Big act at the festival? You'll see them here! Different lineups every week too make it something you can come back to again and again throughout Fringe. Medium: For boomers, younger couples and teens. Thought-provoking, but not confronting.
Events
Whose Rhyme Is It Anyway?
Uncorked Comedy | Wine tasting with a comedian
Triple Cream Comedy Showcase
The Variety Talent Competition
The Incorrect Stand-Up Comedy Show 2021
The Great Debate: Girlz rule, boys drool - a 90s musical comedy!
Swipe Right! The Musical II
Spectacles Present: Stargazed
She'll Be right: A Tradie Cabaret
Perth's Big Gay Games Night: Live Edition
Nadia Collins: Chrysalis (a work in progress)
Melon the Human attempts to top his last show which got him into the largest circus in the world.
Life Drawing with a Comedian
Learn Magic: Celebrity Magician Jon Fox Reveals His Secrets!
Harry Potter vs Lord of the Rings: Stand up comedy showdown
Fatale Attraction: Final Fantasy
Down the Rabbit Hole by Shana James
Defiant Women - Voices of Protest and Change
Crap Music Rave Party: The High School Ball
CERAH Exchange Showcase: Thinking through Cross-Disciplinary Methodology
Captain Spaceship: Renegades
Cameron the Magician Presents: Abra Da-Cameron!
Brewed Laughter | Beer tasting with a comedian
Bogan Shakespeare Presents: Macbeth
Best of the Fringe: Comedy Superstars
ANTIGONE Sophocles Adaptation by Jane Hille
An Aussie, African & Englishman walk into a bar...
Alissia Marsh: King Of The Lesbians
Location