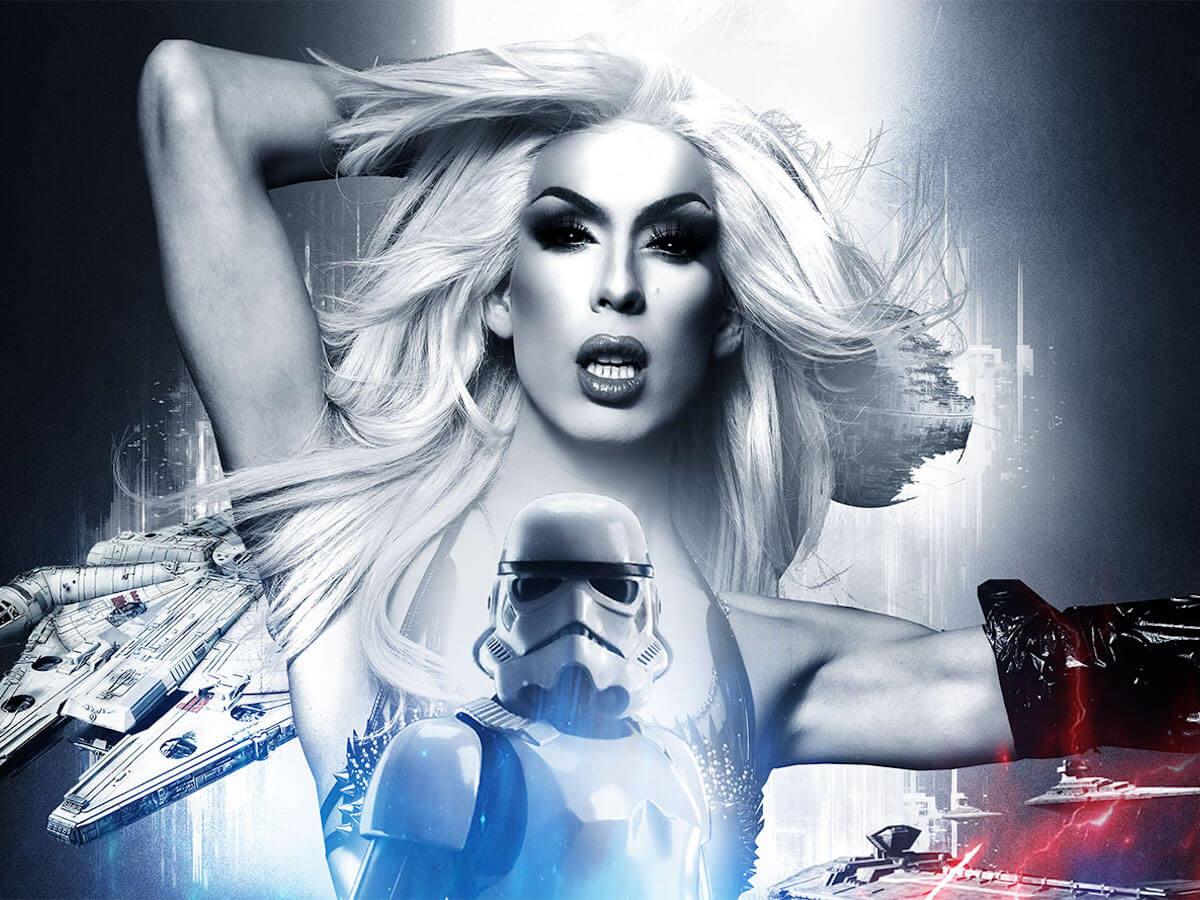 Alaska Strikes Back Tour (CANCELLED)
Do you follow the empire, or are you part of the resistance? We encourage you to dress up like you're heading out for a night at the Mos Eisley Cantina!
Dates:May 21
Time(s):7.00pm
Venue:Connections Nightclub
Details
Hosted By:In The Dark
Venue Address:81 James Street, Perth, WA 6003
Ticket Price FROM:$56.38
Ticket price TO:$97.70
Venue:Connections Nightclub
Audience:Adults
Description
A long time ago in a galaxy far far away, on the planet Glamtron a tiny creature was born. Some time in the last century, that creature crash landed on our shady little planet and became known to us as Alaska Thunderfuck. Now she's headed down under again to bring you The Alaska Show 2: The Fempire Strikes Back! Her midichlorians are off the scale and she's ready to slay… some storm troopers.
Following sold out shows every year, Alaska is returning to Australia to bring you her brand new show, The Fempire Strikes Back. More of the Alaska you love, back for 2020. Will she be able to fend off the dark side and harness her true power? Will she build the first leopard print lightsaber?
Location
Venue:Connections Nightclub
Address: Connections Nightclub, 81 James Street, Perth, WA 6003,Perth,WA,6003
Phone:
Email: