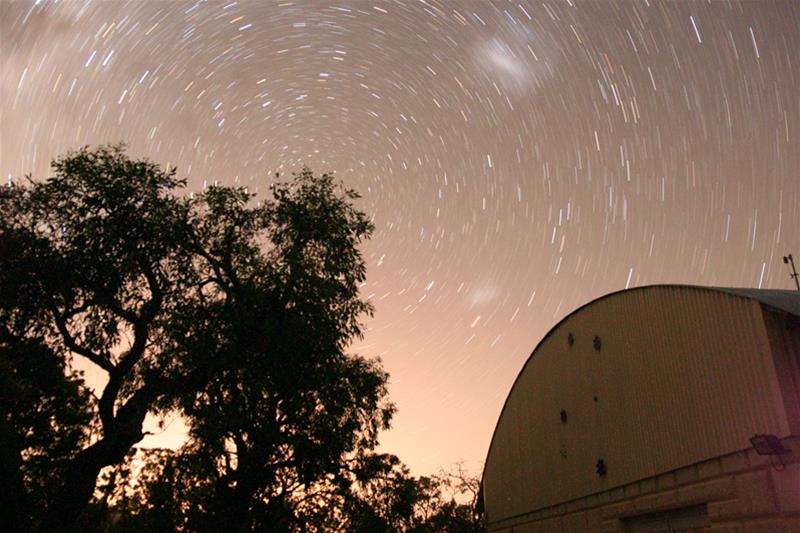 Annual membership includes discounted stargazing nights. Ideal for beginner stargazers of all ages (adults & children 10yrs+). Easy & fun. No telescopes or astronomy knowledge needed
Details
Description
Have you ever wanted to know more about the night sky?

Discover the stars with "Galaxy Girl" at Stargazers Club. Membership is ideal for beginner stargazers and junior astronomers of all ages (adults and children 10yrs+).

Annual membership includes special discounted stargazing nights with viewing through telescopes, laser pointer tours of the constellations and Q&A with local amateur astronomers.

See special stargazing highlights including meteor showers, eclipses, special conjunctions and groupings of planets, stars, the Moon and constellations. Stargaze from your own backyard anywhere in Western Australia. No telescopes or astronomy knowledge needed. Plus invitations to special events you might not otherwise hear about.

1 Month Free Membership – try it out!
Visit www.stargazersclubwa.com.au/members/signup, click one month membership and use coupon code galaxygirl. You'll be stargazing in no time!

For all membership details and benefits visit www.stargazersclubwa.com.au.

Gift vouchers available online. Membership is a wonderful and educational gift for friends or family interested in stargazing and astronomy. Perfect for grandchildren (10yrs+) or the man who is hard to buy for.

Astronomy field nights for Scouts and Schools also available.

Stargazers Club stargazing and astronomy information is especially for stargazers in Western Australia and the southern hemisphere. No more getting mixed up with northern hemisphere astronomy information!

"Galaxy Girl" saves you time and takes the hard work out of reading and interpreting astronomy almanacs, star charts and scientific information. It's fun, easy-to-understand and information comes straight to your inbox.

Contact details

"Galaxy Girl" (aka Carol Redford)
0427 554 035
[email protected]
www.stargazersclubwa.com.au
www.facebook.com/StargazersClub
www.twitter.com/StargazersClub
www.linkedin.com/company/stargazers-club-wa/

Stargazers Club WA is owned and operated by Carol Redford (aka "Galaxy Girl"), former owner of Gingin Observatory.
Related
The Scout Heritage Centre of WA
Location