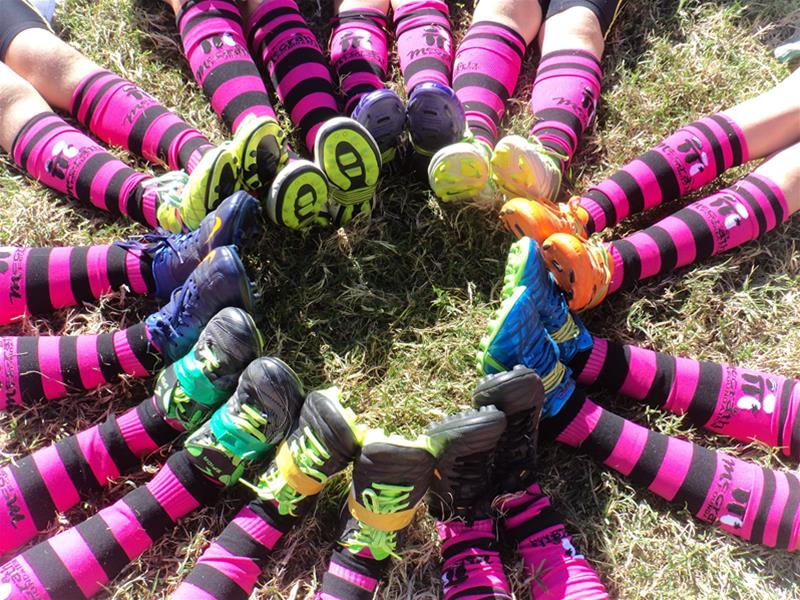 Pull On Your Socks
From the sports field to the boardroom and everywhere in between, the McGrath Foundation wants you to 'Pull On Your Socks' to help us support families experiencing breast cancer.
Details
Description
The Pull On Your Socks initiative encourages all types of sporting clubs to turn a game day pink during the season and wear the McGrath Foundation's Pink Socks as well as hosting a fundraising event.
With a different, limited edition collectable sock each year, every dollar raised will help the McGrath Foundation fund McGrath Breast Care Nurses in communities' right across Australia and increase breast awareness in young people.
"Whether you're into athletics, tennis, netball, hockey, basketball, football, AFL, union or league; don our McGrath Foundation Pink Socks and host a fundraising event to become part of one giant team having fun while helping ensure more families can access our amazing McGrath Breast Care Nurses," said McGrath Foundation Ambassador & Director, Tracy Bevan.
Australian sporting heroes including Lleyton Hewitt, Ellyse Perry, Wendell Sailor, Billy Slater and Jamie Dwyer, to name a few, have come together from all codes and are asking clubs and teams across Australia to #pullonyoursocks and show their support for the McGrath Foundation.
With 43 people diagnosed with breast cancer each day, the McGrath Foundation is encouraging communities across the country to follow the lead of these famous sports stars by purchasing their team socks as well as hosting a fundraising event to help support families experiencing breast cancer.
"Last year we had over 200 Pull On Your Socks events across Australia and this year we anticipate even more codes stepping up and getting their clubs involved within local communities," said Tracy.
Put your best foot forward this winter and purchase your collectable pair of McGrath Foundation pink socks. To find out how you can get involved and make a difference, please visit www.mcgrathfoundation.com.au.
Socks are available from www.mcgrathfoundation.com.au/shoppink at $15 per pair or $12 per pair + postage for orders over 20 pairs. So remember to wear and share on social media using the #PullOnYourSocks.
Since 2005 the McGrath Foundation has placed 110 McGrath Breast Care Nurses across Australia who have supported over 44,000 families. This vital service is provided free of charge and available through self-referral.
Location
Address: 54 Chandos St,St Leonards,NSW,2065
Phone: 0289626142
Email: [email protected]