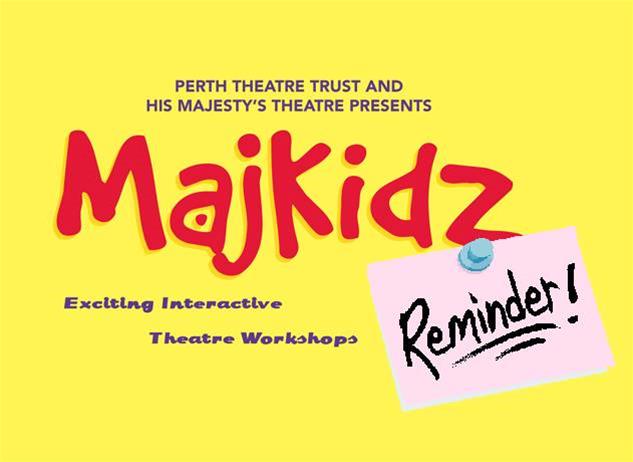 Youth theatre workshops at His Majesty's Theatre.
Details
Description
His Majesty's Theatre is now accepting applications for its kids' theatre program, MajKidz. Combining a variety of live theatre skills, the workshops aim to enhance students' theatrical skills, enrich their performing arts experience, and build their self-confidence. Above all that, though, MajKidz aims to provide a fun experience for its students.
Though it is performance-focused, MajKidz is not an acting school – it's an exploration of movement, improvisation, costume, props, sound, and more. Students are taken through all aspects of theatre, from choreography to lighting design; stage combat to puppetry.
MajKidz workshops are held once a month on Saturday mornings from 9:00am until 12:30pm.
Events
Related
Location