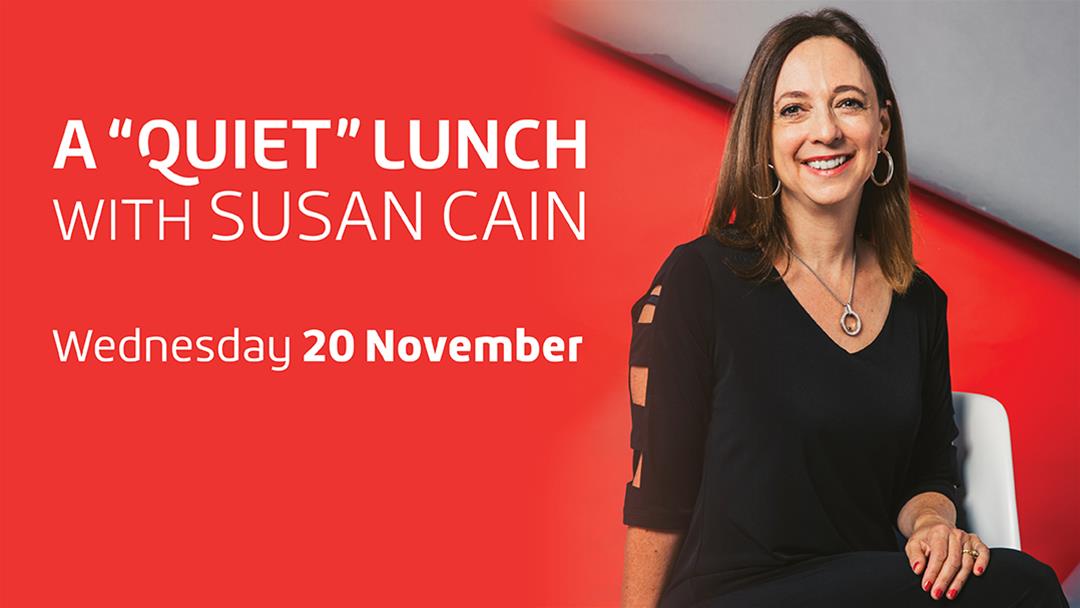 Susan Cain A 'Quiet' lunch
International thought leader and renowned author of 'Quiet – The Power of Introverts in a World That Can't Stop Talking', Susan Cain, is coming to Perth for AIM WA on November 20 for a lunch event
Dates:November 20 2019
Time(s):12-2:30pm
Venue:Perth Convention and Exhibition Centre
Details
Venue:Perth Convention and Exhibition Centre
Description
Susan's work is invaluable for leaders, parents, colleagues… everyone who wants to better understand and harness the gifts of half the population…Introverts!
Ranked LinkedIn's 6th top influencer in the world today… Susan's insights will change the way you think and behave. Be sure to secure your spot!
Her writing has appeared in the The New York Times, The Atlantic, The Wall Street Journal, and many other publications. Her record-smashing TED talk has been viewed over 30 million times on TED.com and YouTube combined, and was named by Bill Gates one of his all-time favorite talks.
Susan Cain's books have been been translated into 40 languages, is in its seventh year on the New York Times best seller list, and was named the #1 best book of the year by Fast Company magazine, which also named Cain one of its Most Creative People in Business.
Location
Venue:Perth Convention and Exhibition Centre
Address: 21 Mounts Bay Rd, Perth WA 6000,Perth,WA,6000
Phone: 08 9383 8000
Email: [email protected]