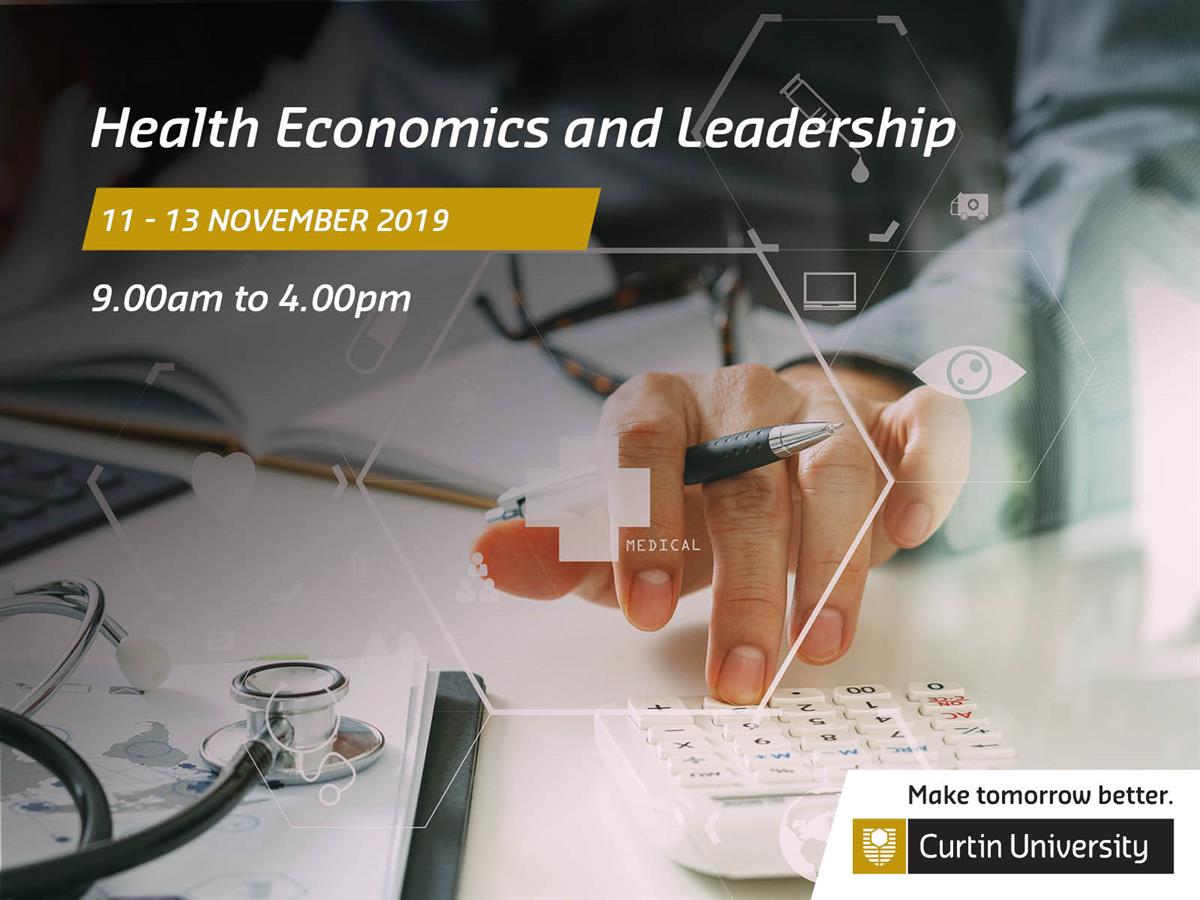 Health Economics and Leadership Workshop
Economic Evaluation in Health: A three-day workshop for researchers and professionals in the health sector wishing to apply health economics approaches to their workplace.
Dates:Nov 11 - 13
Time(s):9am - 4pm
Venue:Curtin University, St Georges Terrace
Details
Venue:Curtin University, St Georges Terrace
Description
Australia faces significant challenges around the growing demand for health care, failure to meet these challenges will have significant negative impacts, both on system sustainability and health outcomes. Health economics toolkits can be used to provide evidence on cost-effectiveness and inform resource allocation decisions in health care.
Take a deep dive into Health Economics and Leadership in this three-day workshop.
You will take part in practical exercises and apply the concepts of and approaches used to measure the costs and benefits of health interventions.
Throughout the workshop you will have exposure to the tools used in economic evaluation and work with real-life case-studies to explore their application in practice.
This workshop is suitable for researchers and professionals involved in the health sector who would like to learn more about health economics and economic evaluation application to health including a focus on:
Costing approaches used in health,
Measuring effectiveness and health outcomes,
Modelling cost and outcomes.
Location
Venue:Curtin University, St Georges Terrace
Address: Curtin University, 137 St Georges Terrace,Perth,WA,6000
Phone: 9266 3737
Email: [email protected]