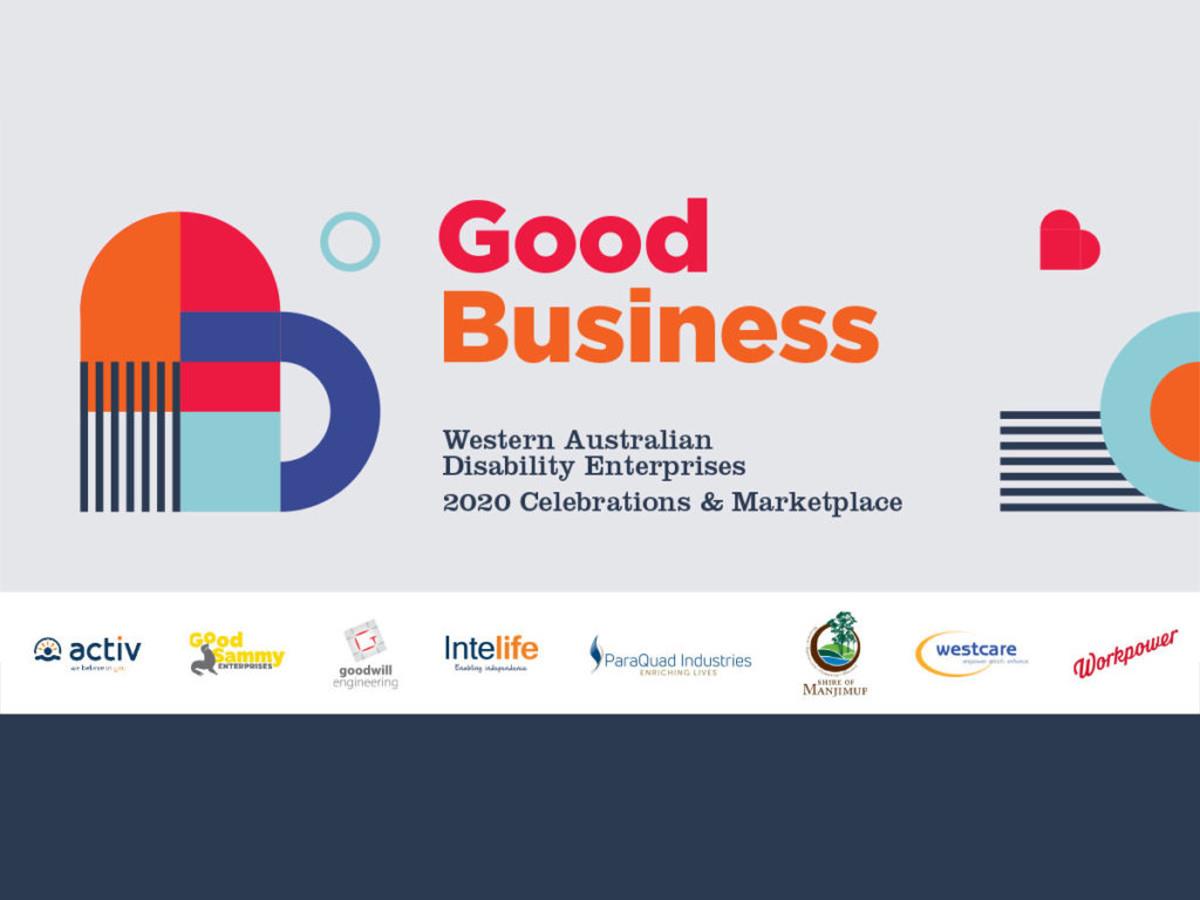 Good Business: 2020 WADE Celebrations & Marketplace (CANCELLED)
A marketplace, celebration and awards ceremony with breakout-style sessions, run by the WA Disability Enterprise (WADE)!
Dates:Mar 26
Time(s):8.30am to 2.00pm
Venue:Westralia Square
Details
Description
The WA Disability Enterprise (WADE) consortium invites you to join us and the Hon. Stephen Dawson, Minister for Disability Services to participate in this mini blockbuster!
Our 7th annual event, hosted by Ability Centre and Goodwill Engineering, showcases Good Business, by bringing industry leaders from local and state government and private enterprise, together with WA disability enterprises (WADE) to foster partnerships through social procurement.
Whether you are the CEO, a decision maker or a buyer, we can all make a difference.
Wander through the business marketplace, join in the celebrations and hear from industry specialists as they share insights, success stories and explore leading practices across a range of topics including diversity and inclusion practises, disability employment, social enterprise and sustainability.
The event is a must attend for Executive and staff members with procurement, corporate and community engagement responsibilities.
WADE is an alliance of diverse business operators, providing employment, training and skills development for more than 2,200 West Australian's living with disability.
Thursday, 26 March 2020
Westralia Square Atrium, 141 St Georges Terrace, Perth
WADE Market Place 8:30am – 2:00pm (open)
WADE 2020 Celebration 10:00am – 10:45am
Breakout Sessions 11:15am – 2.00pm
Location
Venue:Westralia Square
Address: Westralia Square Atrium, 141 St Georges Terrace, Perth WA 6000,Perth,WA,6000
Phone: 1300 106 106
Email: [email protected]