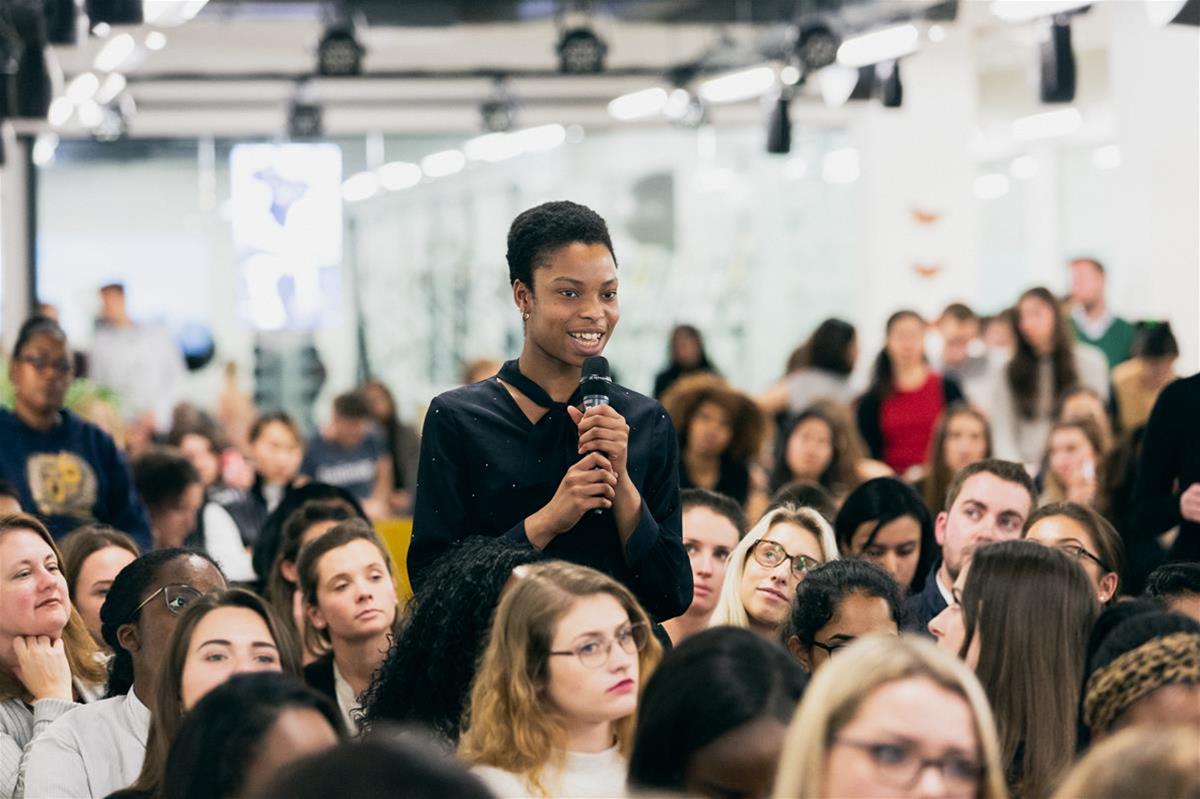 Female Financial Dialogue #Finimized, Perth
Join us for an intimate gathering in Perth on the topic of #WomenInLeadership for the Finimize event series 'Female Financial Dialogue' to empower women financially and celebrate women leaders.
Dates:13 November 2019
Time(s):6 pm to 8 pm
Venue:WeWork Central Park, 151 St Georges Tcce
Details
Venue:WeWork Central Park, 151 St Georges Tcce
Description
Do you have a burning question about how to take control of your money and how to start investing?

Tired of feeling like you have to go at it alone in your career (here's a hint: you don't!) while managing your life, money and relationships?

Come and join us at an intimate gathering in Perth for the #Finimized event series 'Female Financial Dialogue' and we'll lay bare these issues that women think but never talk about so we can all start going at it together.

We want to empower everyone financially, inspire connection between ambitious women and celebrate female leaders who are breaking the mould.

What We'll Talk About
-Why the best way to improve society is by encouraging women to take control of their money and invest more.
-Demystifying our money beliefs and success triggers so we can stop holding ourselves back from achieving career success
-How to start investing, investment options and asset class allocation and common mistakes of investing

Who you'll hear from?
- Andrea Bok , First Vice President, Financial Advisor, Morgan Stanley Wealth Management and a Board member of the Financial Toolbox.
- Andrea Creado , Chief Executive Officer, Ishar
- Chloe Constantinides , Director and Treasurer, StartupWA
- Jenny Rachmat , Certified Financial Planner, Morgan Stanley
-Whitney Tuna, Co-Founder and Development Coach at Champions Gym.

Your Host
Finimize Community Leader, Ati Aziz , a personal finance blogger in a past life, and a Finimizer since September 2017.

Your Venue
WeWork Perth - 152, St Georges Terrace, Perth WA 6000, Australia

Finimize
Our mission at Finimize is to empower you to become your own financial advisor by giving you the information and tools you need to make smart investment decisions. Sign up to the newsletter or download our app.
Location
Venue:WeWork Central Park, 151 St Georges Tcce
Address: 152 St Georges Tce,Perth,WA,6000
Phone: 0416879955
Email: [email protected]