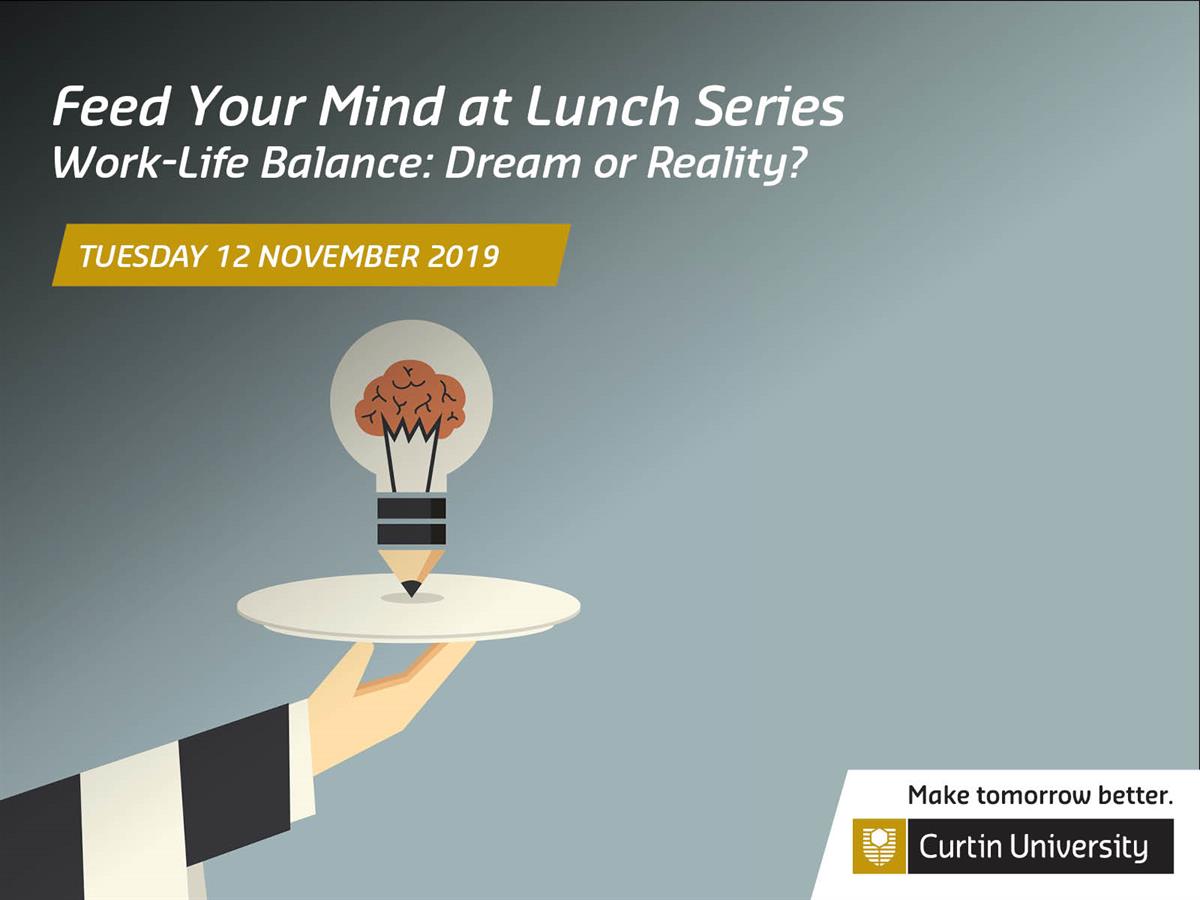 Feed Your Mind at Lunch: Work-life balance, dream or reality?
Join Curtin's Professor Julia Richardson as she discusses work-life balance. Enjoy a complimentary light lunch and have the opportunity to network and ask questions!
Dates:12 Nov
Time(s):12pm to 1pm
Venue:Curtin St Georges Terrace
Details
Venue:Curtin St Georges Terrace
Description
Achieving work-life balance is becoming increasingly difficult as we try to balance the demands of our work and non-work lives. In this seminar, we will consider the importance of work-life balance, its impact on productivity, career development and individual wellbeing and discuss strategies for achieving work-life balance.
Curtin University's top researchers will be sharing their insights into some of today's most talked-about subjects in this series of FREE lunchtime talks.
Location
Venue:Curtin St Georges Terrace
Address: 139 St Georges Terrace,Perth,WA,6000
Phone:
Email: