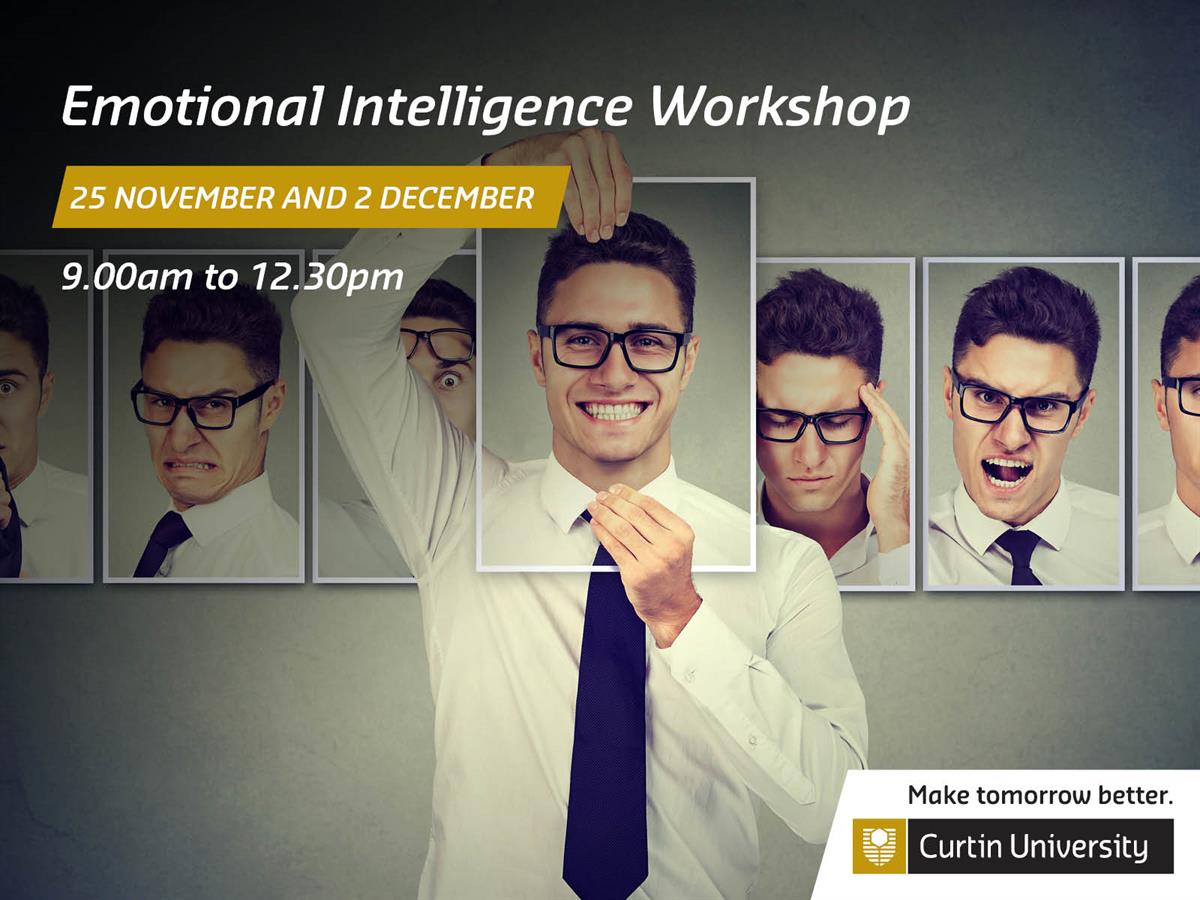 Emotional Intelligence Workshop
A four-part workshop to help improve you and your team's emotional intelligence skills through practical strategies.
Dates:25 Nov and 2 Dec
Time(s):8.30am to 12.30pm
Venue:Curtin St Georges Terrace
Details
Venue:Curtin St Georges Terrace
Description
In this workshop, you will learn to identify and apply practical strategies to improve your emotional intelligence skills with a focus on your self-perception, self-expression, interpersonal, decision-making, and stress management that we encounter every day in our personal lives and the workplace.
Everyone has emotions and you can improve your ability to recognize them in others and yourself and adjust them accordingly. These skills are essential in all workplaces especially for those in roles that require the provision of care, teamwork and leadership.
Join us for this workshop being held over two days on Monday 25 November and Monday 2 December 2019.
This is a four-part workshop:
An online self-assessment.
A one-on-one online session with Dr Nigel Gribble.
Two half-day workshops at Curtin St Georges Terrace.
A two-hour group follow up session in the New Year.
Studies have shown that people with advanced emotional intelligence skills will have better job performance and leadership skills.
This workshop is suited to leaders, managers and any staff wishing to up-skill on the fundamentals of emotional intelligence in the workplace and in their personal lives.
If you wish to increase productivity, have efficient meetings, build team resilience and less overall stress then register now.
Location
Venue:Curtin St Georges Terrace
Address: 137 St Georges Terrace,Perth,WA,6000
Phone:
Email: [email protected]