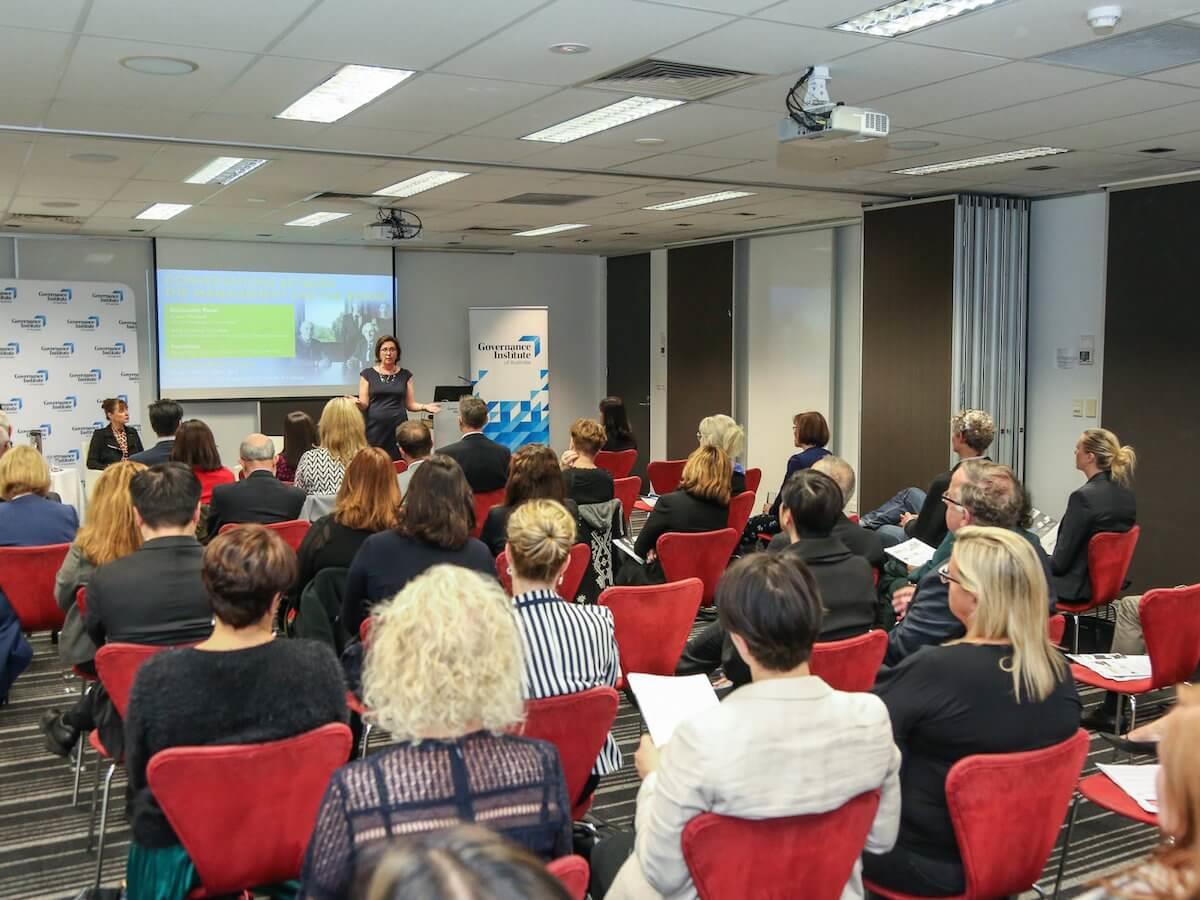 Minutes for Boards and Committees
Our short courses offer practical knowledge and skills in governance and risk management that can be readily applied in your workplace.
Dates:Feb 19; Mar 19; Aug 19; Sep 24;
Venue:Governance Institute of Australia
Details
Venue:Governance Institute of Australia
Description
Meetings provide a means for collaboration, communication and decision making every day in organisations across the globe. Decisions are made in meetings that form the basis of actions going forward. This course will develop the knowledge and skills of minute taking necessary to prepare, review and sign-off on meeting minutes that are accurate, objective and a true reflection of the meeting decisions.
This course is not designed to provide a comprehensive treatment of the legal and statutory requirements for minute taking but to provide guidance on what is, and is not, professional standard and a range of tools to assist practice.
The aim of this course is to equip participants with best practice knowledge and minute taking skills.
The key objectives are to
identify the purpose, function and legislative requirements of minutes
define the role and responsibilities of the minute taker
examine best practice in minute taking
explore technology advancements
Location
Venue:Governance Institute of Australia
Address: Ground Floor, 8 Victoria Avenue,PERTH,WA,6000
Phone: (08) 9321 8777
Email: [email protected]